Peter Grauer, Chairman of Bloomberg L.P.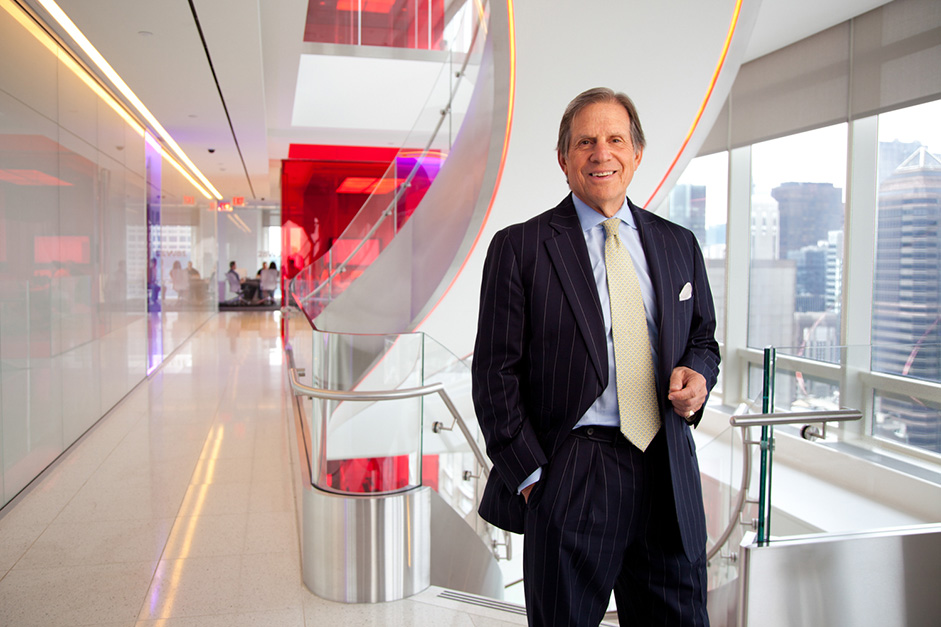 Peter Grauer, Chairman of Bloomberg L.P.

Peter Grauer is a classic business leader in a very modern world. It always impresses me when people who are at the top are so comfortable with themselves and everyone around them. Gracious and poised (and very well dressed). But then, why shouldn't they be?
Indra Nooyi, Chairman & CEO PepsiCo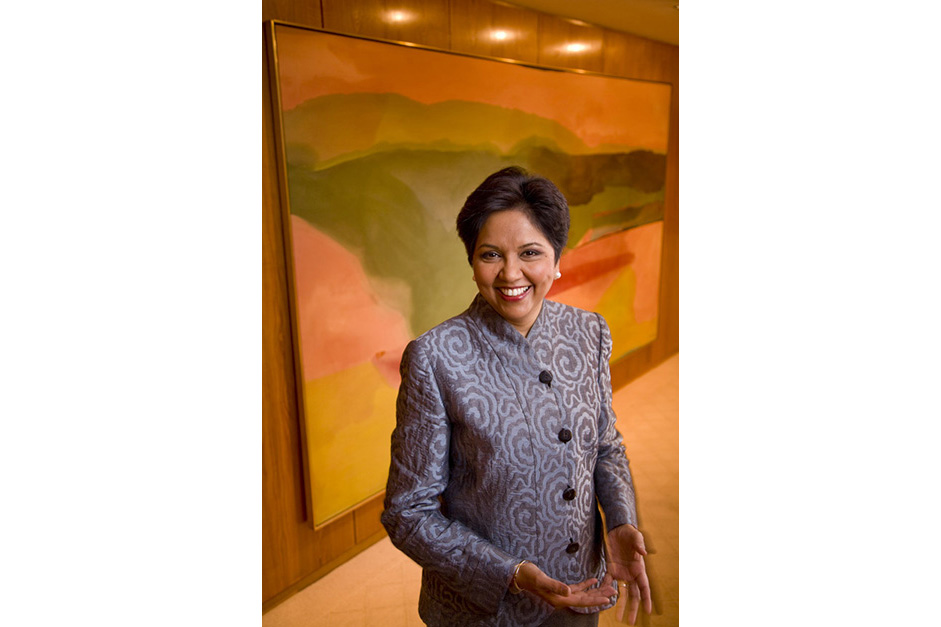 Indra Nooyi, Chairman & CEO of PepsiCo
When I first started my business I was asked to photograph the president of Pepsi. It was a very big deal for me to get this job. Needless to say I was fairly nervous. We had set up in the Board Room with Pepsi cans and products on the table in front of him. During the shoot I saw that one of the cans was misplaced so I asked my assistant to "please move the Coke to the right more" at which time I heard a gasp and was sternly corrected. Well, back then soda was often referred to as "the Coke" can. Needless to say, I never worked for them again until I was asked many years later to photograph Ms. Nooyi.
Jamie Dimon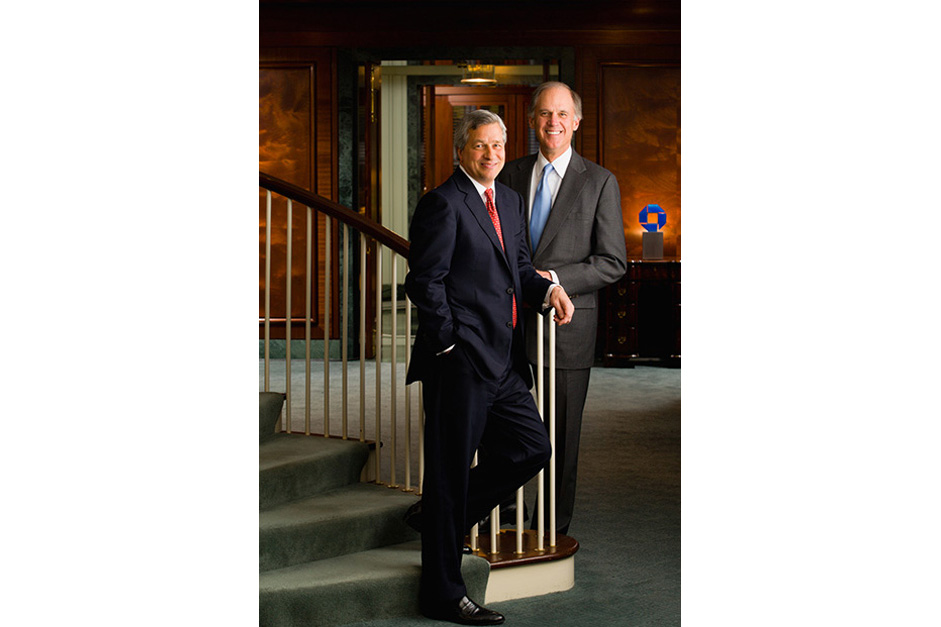 Jamie Dimon, CEO and William Harrison, Chairman of JPMorgan Chase & Co.
We spent a day with the communications director scouting the location for this grand portrait and then another day setting up.The moment Mr. Dimon walked onto the set he said, with some consternation, "What is all of this? This isn't what I wanted. I just wanted a simple snap of us shaking hands in my office." In the end, both men graciously complied with my direction and finished the job we had started the day before.
Maurice "Hank" Greenberg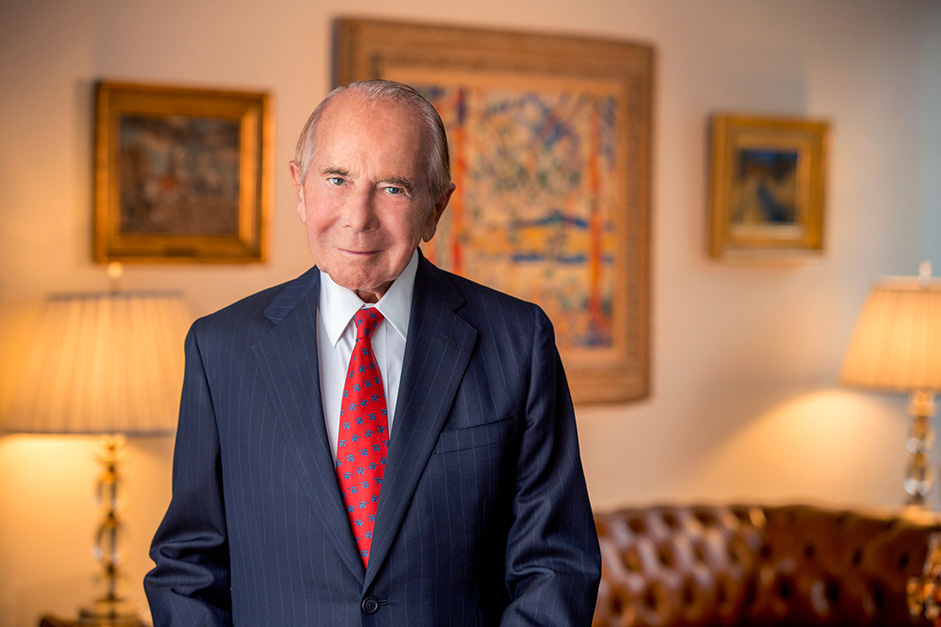 Maurice "Hank" Greenberg, Chairman of Starr Companies
I had had the pleasure of photographing Mr. Greenberg's sons several times over the past 15 years but when I got the call to photograph the family patriarch I knew that I had arrived —it was the cherry on top of my career. We did two sets, start to finish, including setup time, in less than an hour. The simple success of the job made both of us smile.
Bob Kingsley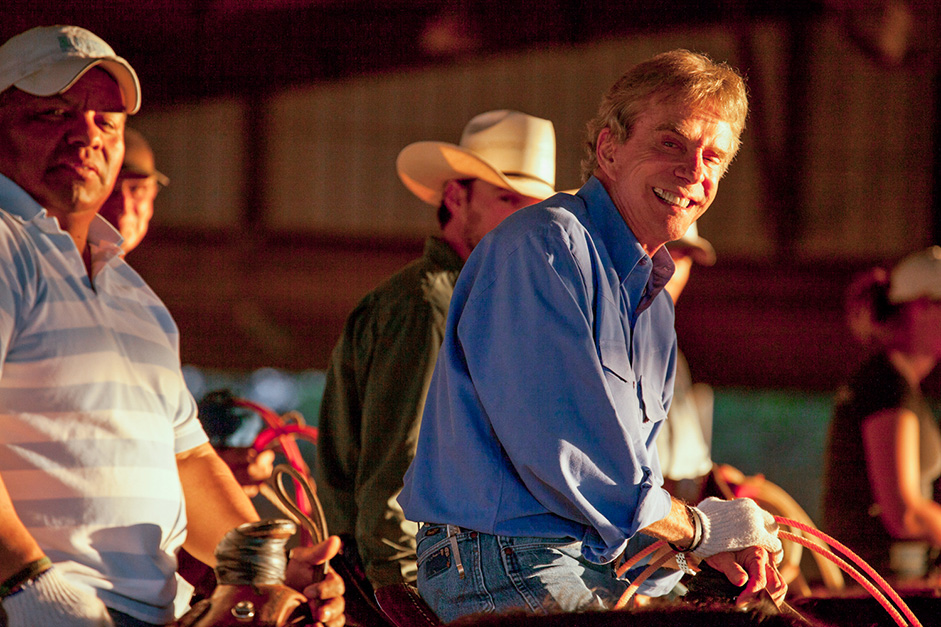 Bob Kingsley, American Country Music Radio Hall of Fame Star
I was hired by Westwood One to spend a day with Bob and his wife Nan on their ranch in Texas to capture Bob's story. We became friends instantly, had a great dinner, and made a bunch of portraits. Being a modest man, Bob is not a fan of posing for photographs. So the best solution for me was to simply jump on a horse. The perfect light was just my luck!
Lara Spencer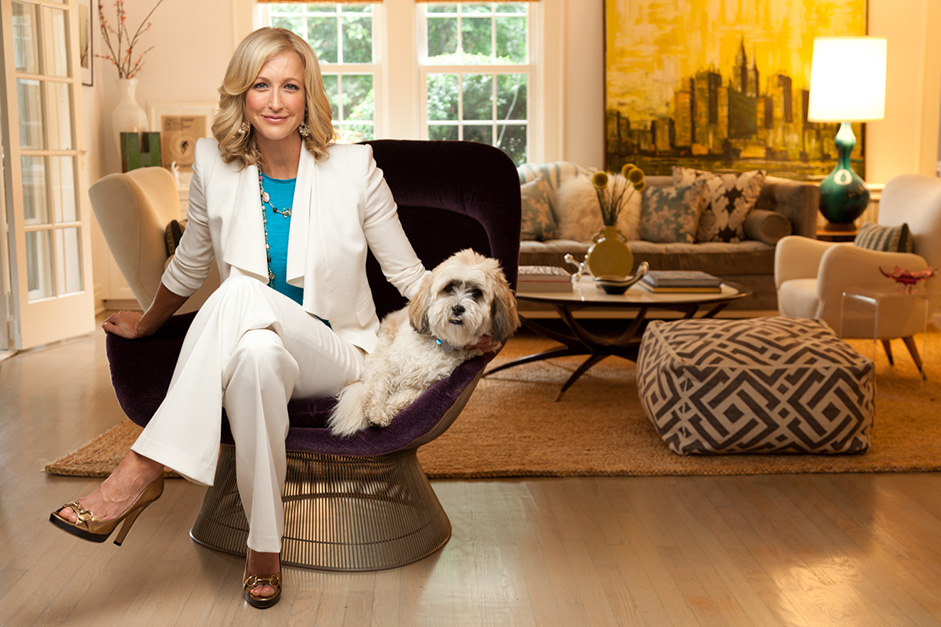 Lara Spencer, Anchor of ABC's Good Morning America

I love my job! And clearly, so does Lara who could not have been more charming when she welcomed me into her home. (Looks like the dog loves his job, too!).
Stuart Weitzman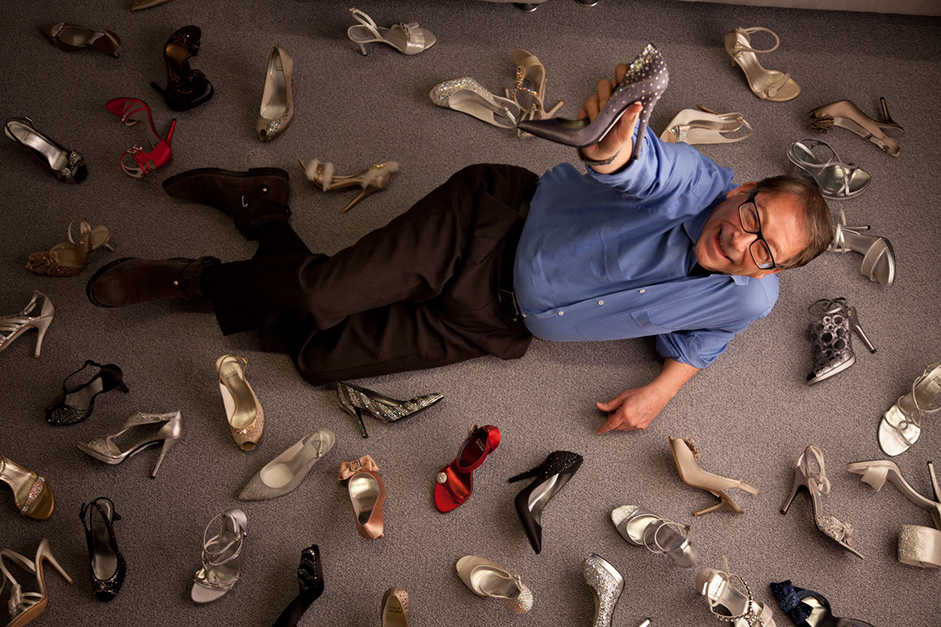 Stuart Weitzman, Supreme Designer of Lady's Footwear
I thought the art director was crazy when she suggested that the world's most admired designer of women's shoes lie down on the floor. I was wrong. He was a super sport and we all had a good time with it. On top of getting a great double page spread, Mr. Weitzman shared some fatherly wisdom with me about having daughters and being their best friend. Priceless.
Sir Ratan Tata,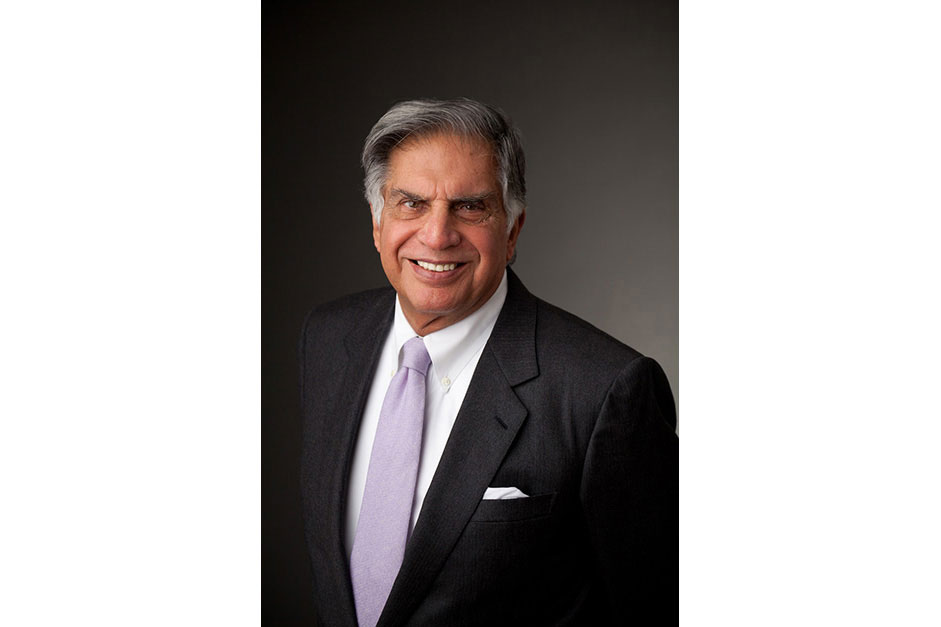 Sir Ratan Tata, Former Chairman of Tata Group and Tata Sons
One of the great perks of my job is the opportunity to gain insights offered by corporate world leaders. While photographing the Board of Directors at Alcoa I had the privilege of photographing the head of the World Wildlife Fund, a former President of Mexico, the Chairmen of several Fortune 100 companies and...Sir Tata, chairman of the Tata Group. He greeted me with the humility of a man truly at peace with himself...and then he taught me about his ancient Indian religion.
Aedhmar Hynes, CEO of Text100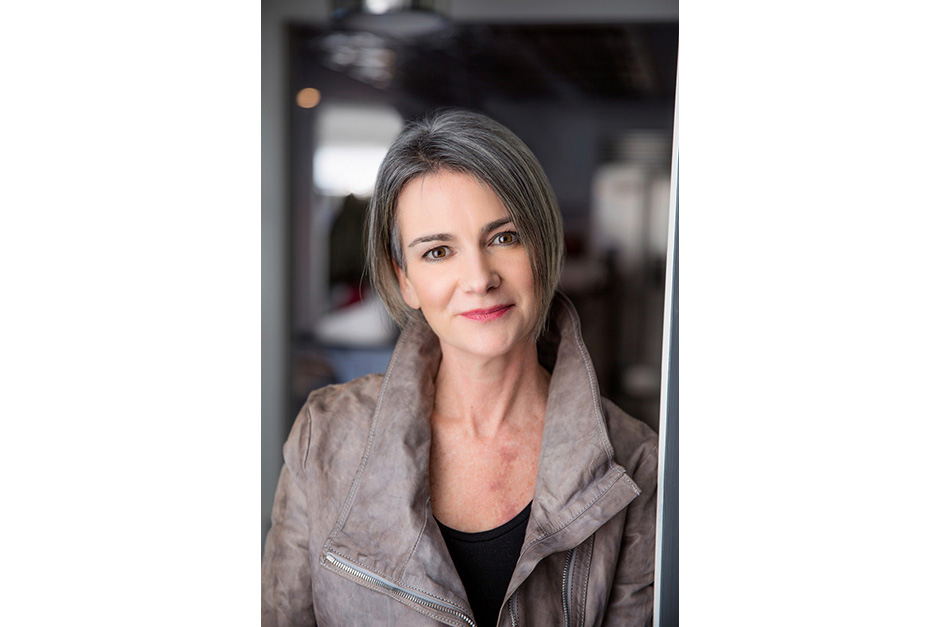 Aedhmar Hynes, CEO of Text100
A woman as beautiful as this should probably have had the birth mark retouched but I choose to leave it as a sign of being born a human and not a goddess. I like humans more.
Juan Andrade, CEO of Everest Re Group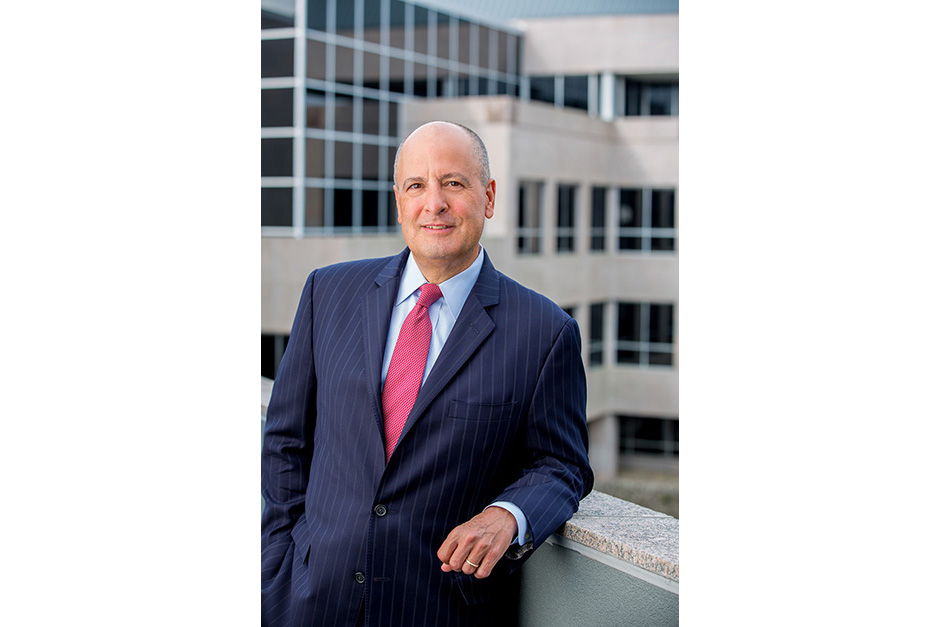 Juan Andrade, CEO of Everest Re Group
I had the pleasure of photographing Mr. Andrade several times in his former position at Chubb Group, so when I was called to make his portrait in his new position at Everest, my world got even smaller. It helps when there is prior familiarity to establish comfort and expectation.

Max Mitchell, CEO of Crane Co.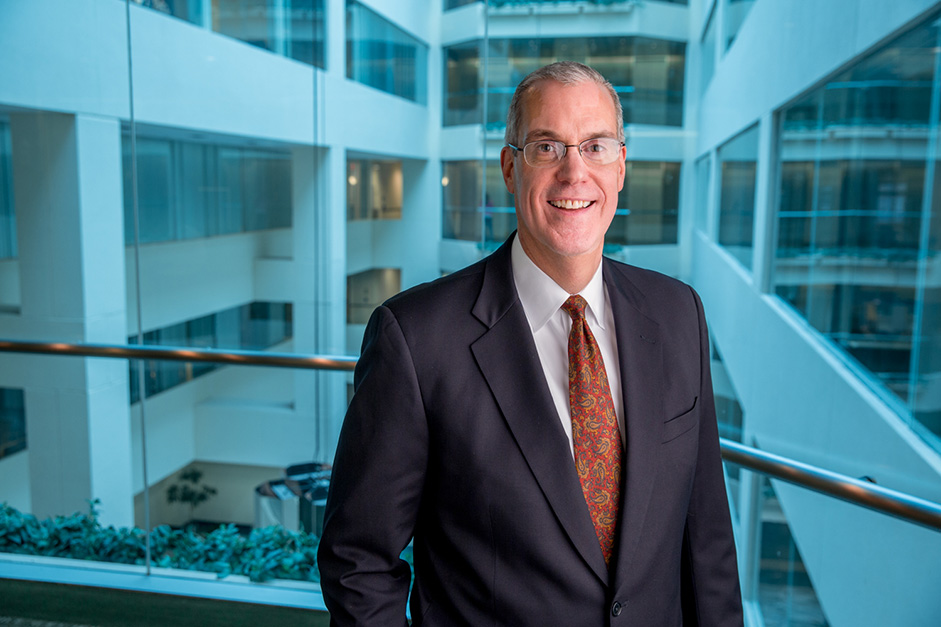 Max Mitchell, CEO of Crane Co.
Shooting through glass is always a worry. It helps a lot when the glass behind the subject is angled in a direction to not reflect the key light. It also helps when the subject is affable and receptive to being photographed in the elevator reception area for the world to see.
Anne Mulcahy, Former Chairwoman & CEO of Xerox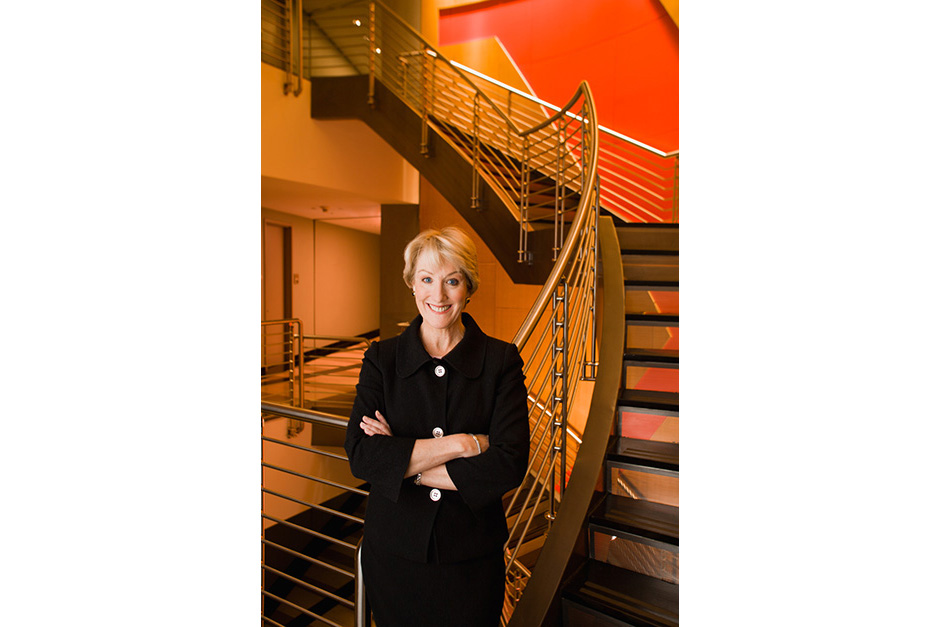 Anne Mulcahy, Former Chairwoman & CEO of Xerox
I had photographed Ms. Mulcahy about ten years prior when she was a young executive, so meeting her as CEO was a true honor. What is it about the staircase and its upward direction that lends significance to the sense of place?
Xerox Board of Directors
Xerox Board of Directors
Just imagine the combined intelligence and accomplishments of the people in this room! Sometimes I bring this up during a group portrait but it rarely gets a response. Go figure.
Klaus Kleinfeld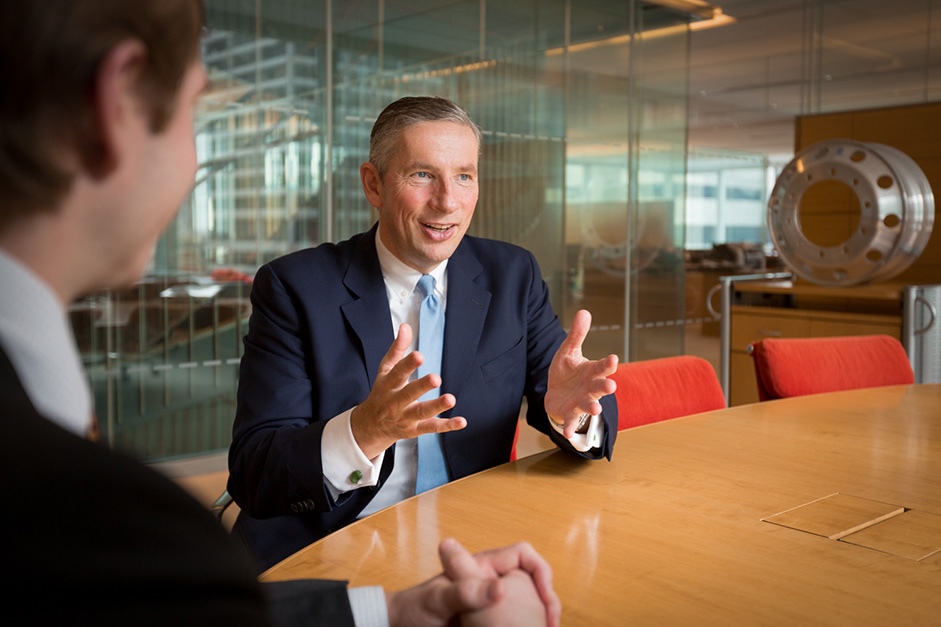 Klaus Kleinfeld, CEO of Siemens AG and Alcoa
Photographing a person talking is tricky. Not only do you have to get hands in motion, in a pleasing arrangement, in order to demonstrate animation, but you have to capture the speaking mouth in an attractive way as well. I must have shot a couple hundred frames in this situation. But I got 10 useful frames.

Dr. William Frishman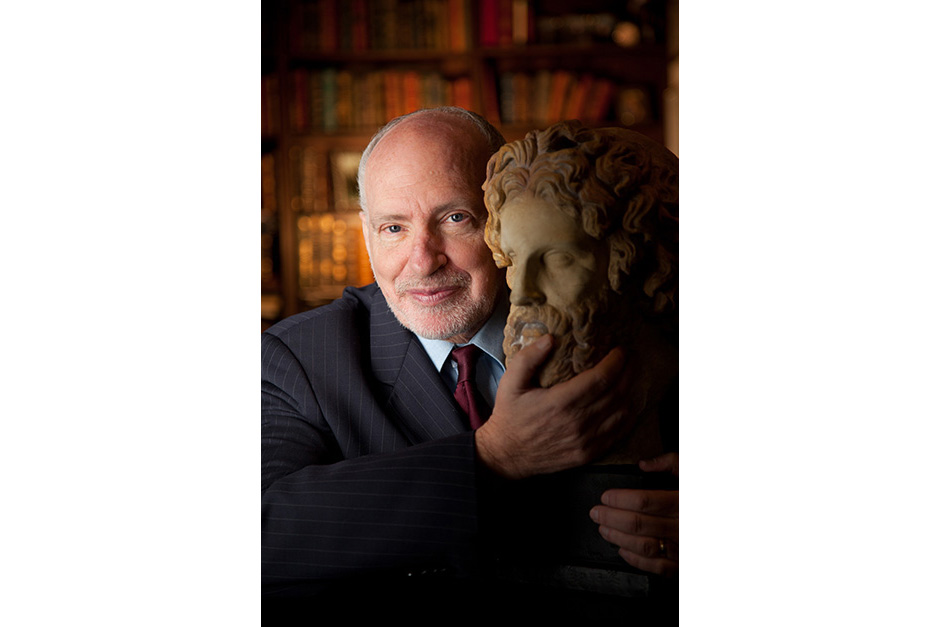 Dr. William Frishman, Director of Medicine, Westchester Medical Center
The venerable physician had no reservations putting the hands he uses for teaching and healing into an embrace with a model of Aesculapius: The ancient Roman god of medicine, whose staff with a snake curled around it is commonly used as a symbol of medicine.
Steven Kandarian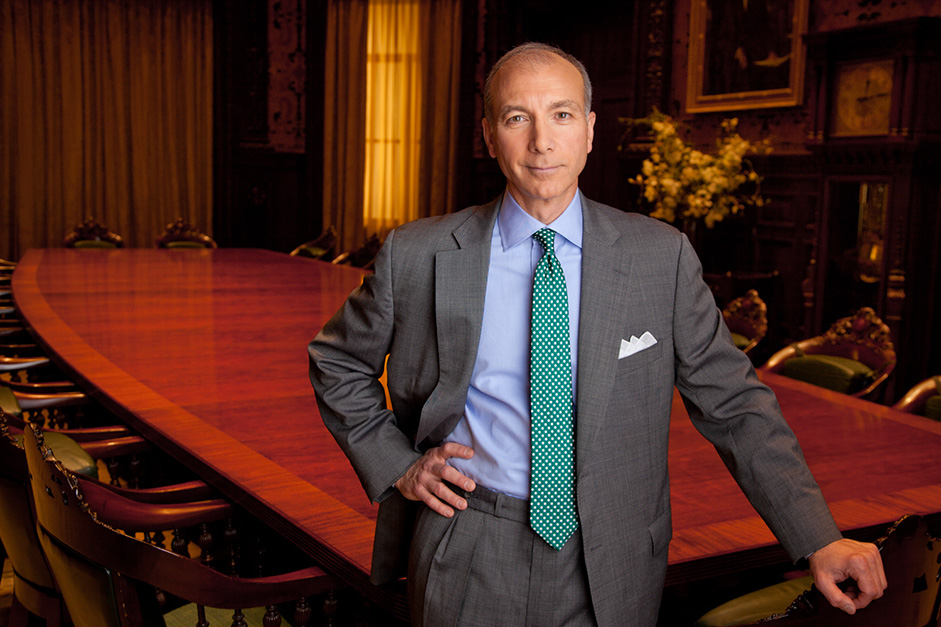 Steven Kandarian, Chairman and CEO of MetLife Inc.
We created five different sets around the executive suite on the top of the MetLife building. Mr. Kandarian was a great sport about the process. We had an hour of his time, unheard of for a chaiman. The last set was in the door of the boardroom looking out into the sitting room. My time was up but I simply could not leave without asking him if we could do one last spontaneous shot with him at the head of the board table. He agreed, I swung the light around, asked him to stand comfortably with his hand on the chair, shot six frames and got the best shot of the day...and was only three minutes off schedule.
Alan Schnitzer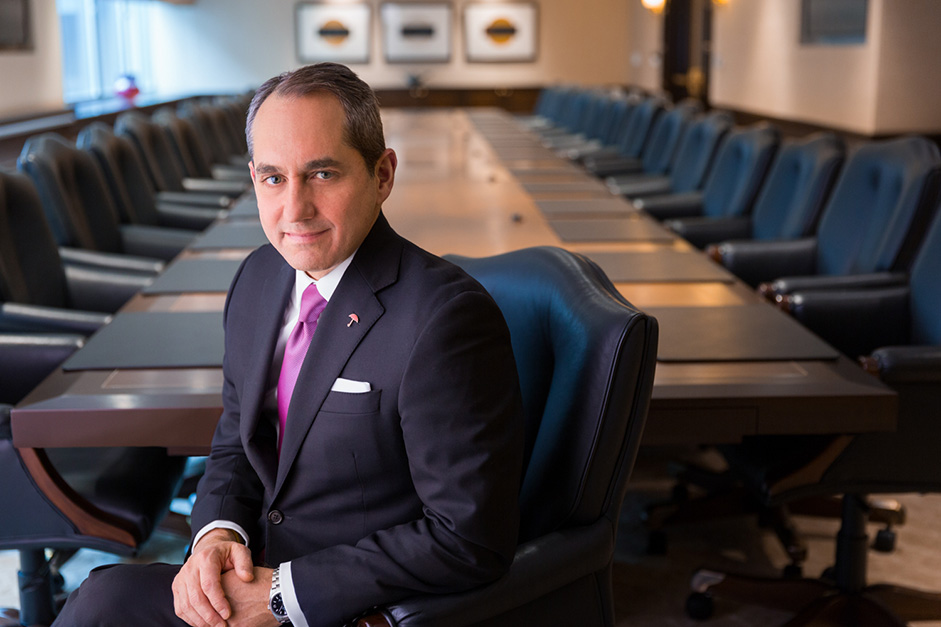 Alan Schnitzer, Chairman & CEO of The Travelers Companies
It is a powerful experience to be in a Fortune 100 board room imagining that this one person commands, and is responsible for, all of the people that sit around this table —the decisions they make, not to mention the millions of other people in their care. As soon as we finished the take, Mr. Schitzer wanted to do a golf putting shot in the space next to the table. FUN!
Karen Lynch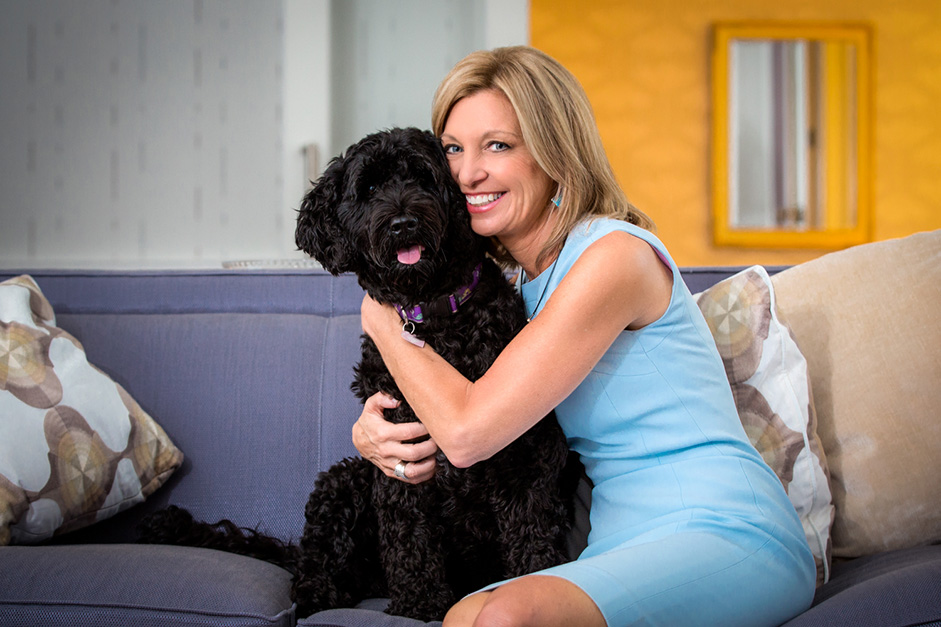 Karen Lynch, President Aetna Business Unit

We did five sets around the campus headquarters in an hour with makeup and wardrobe changes. The last of which was with her dog and constant companion, Caymus, a favorite image of all we did. I, myself, am often fond of saying that I am really a Black Labrador, I just jut look like a human. And then there's the chairman whose couch pillow says, "The more people I meet, the more I love my dogs." What is it with people and their dogs?
Scott Pelley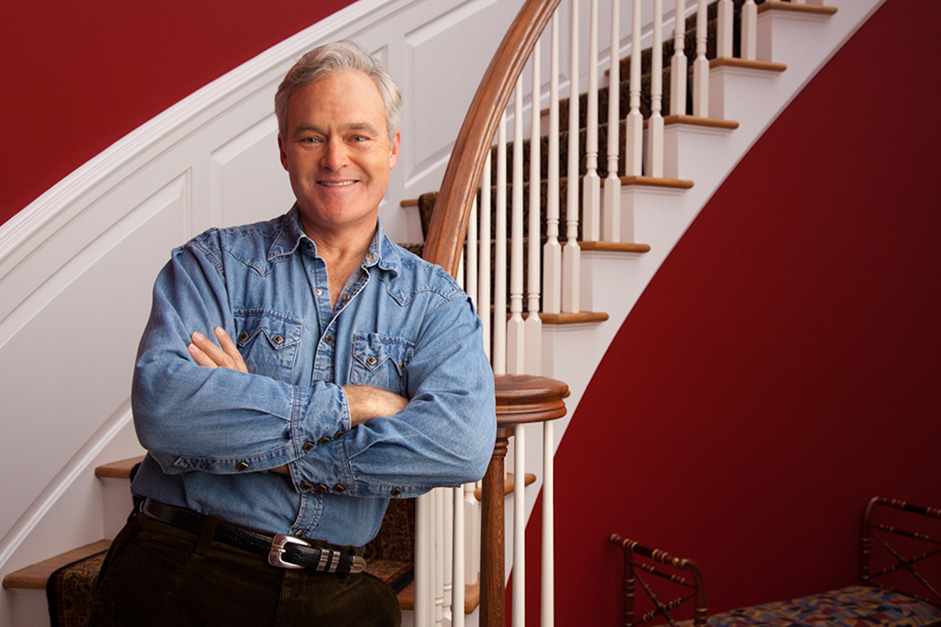 Scott Pelley, Anchor of CBS Evening News and 60 Minutes
I wonder if Walter Cronkite ever dressed casually? Red, white and blue. Fitting colors for a proud American whose work speaks the truth.
Albert Benchimol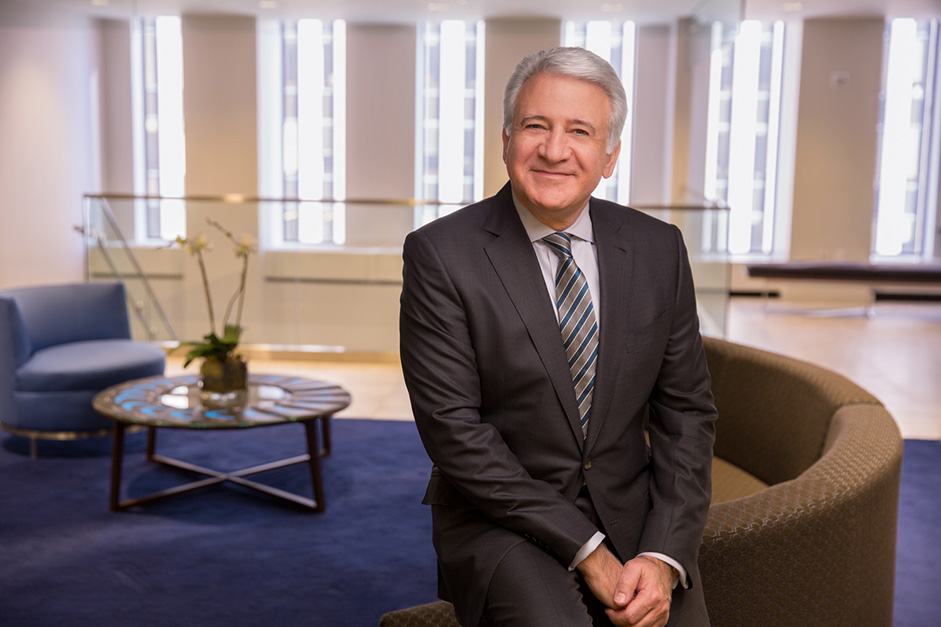 Albert Benchimol, President & CEO of AXIS Capital
Comfortable, relaxed, connected…that is how I like to see my subjects. And if they are not feeling that way, I try to engage them with more personal conversation. Part of my job is to encourage them to relax, but more than that, it is to make a connection that allows me to capture their humanity.
Allan and Tamara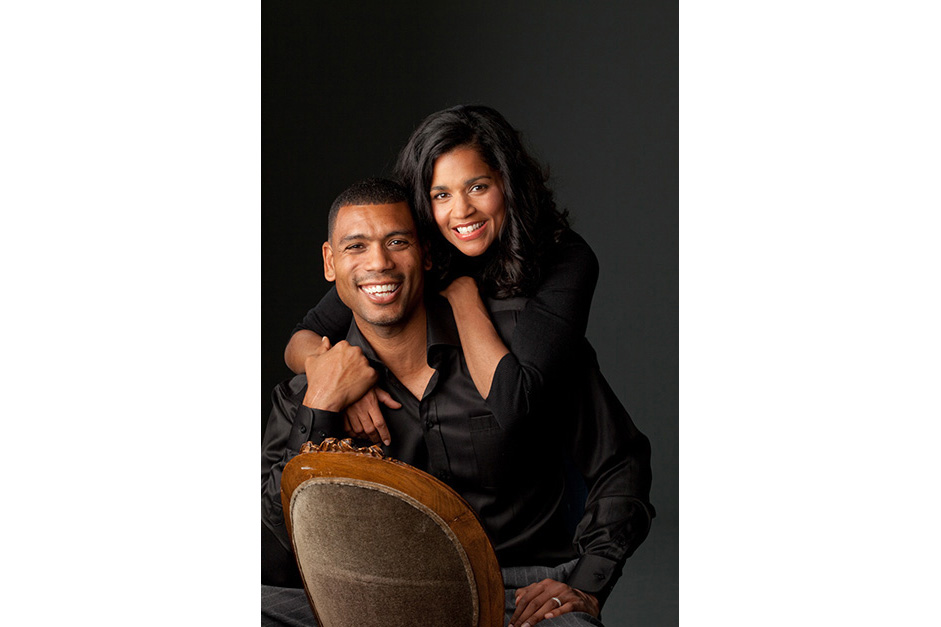 Allan and Tamara Houston, New York Nicks Basketball Star
Photographing couples has always been a delight for me. Love, love, love to see the intimacy that forms our interconnected human chain.
President Donald Trump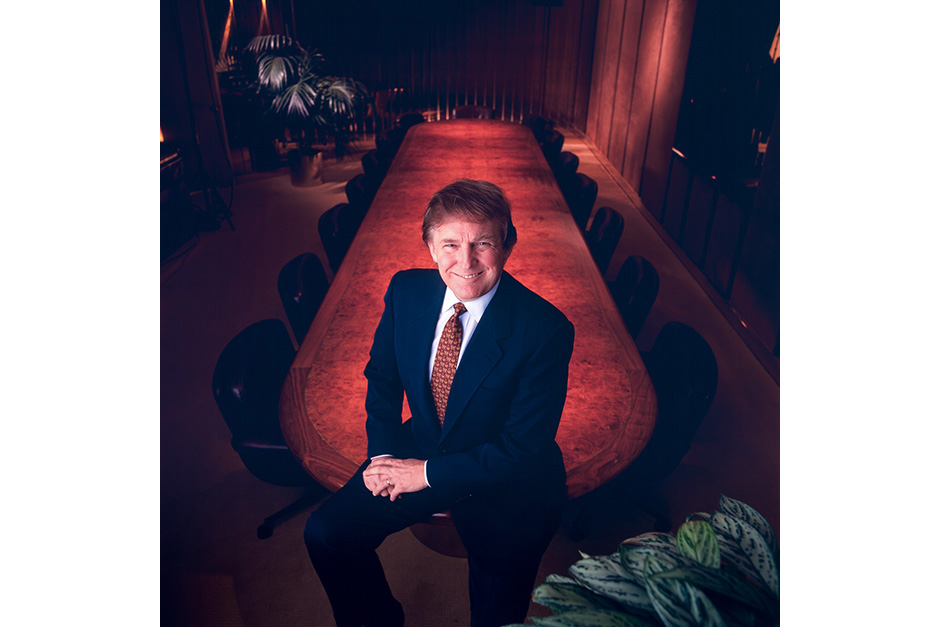 President Donald Trump, Chairman & CEO of Trump Hotels & Casino Resorts
What can I say? I always said that one day I would like to photograph a United States of America president. Little did I know …
erry Kauff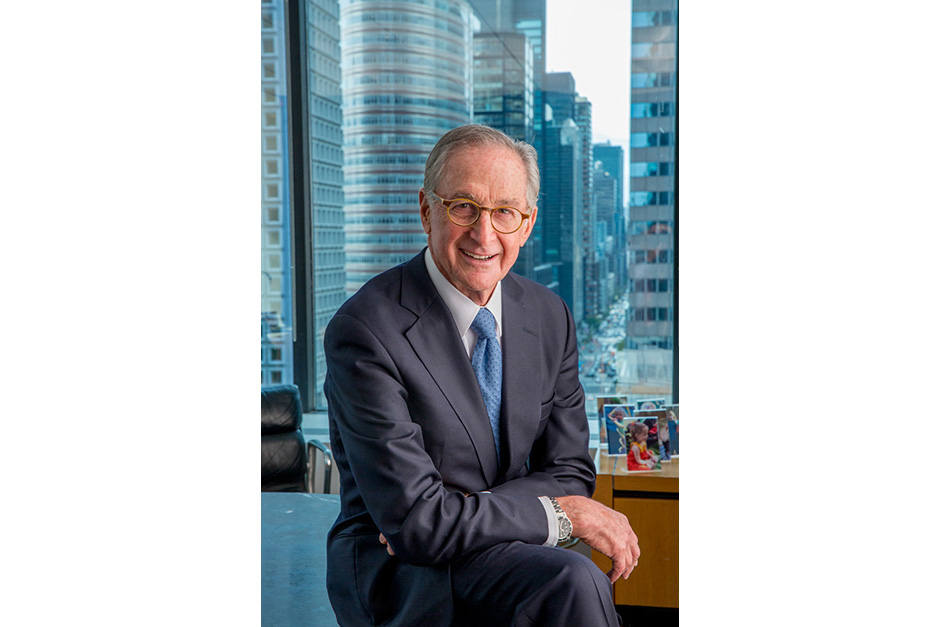 Jerry Kauff, Founder of KM&M Law Firm
They say that God is in the details. Aside from the incomparable background of midtown Manhattan, I took special care to arrange the family photos (we like family men) and the chair behind him that welcomes a sit-down conversation.
Cindi Bigelow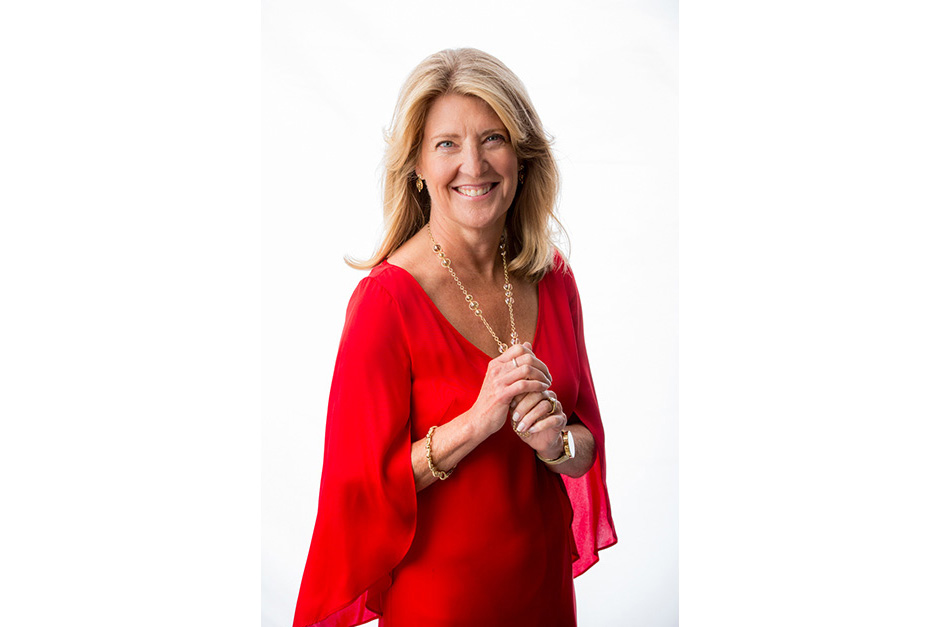 Cindi Bigelow, CEO of Bigelow Tea
Her grandmother started the company in 1945 with Constant Comment Tea, the tea my mother would always serve me on a cold winter day in Minnesota. Needless to say, photographing her fiery granddaughter was like enjoying a hot cup of tea on a cold day. Red is also my favorite color. And…she spells her name with an "I". What a beautiful person!
Michael Strianese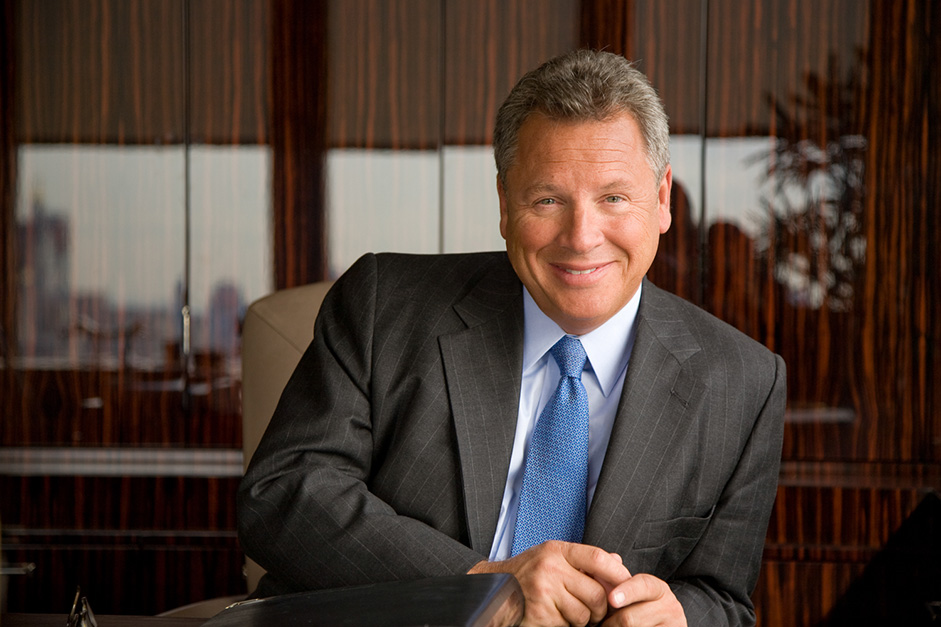 Michael Strianese, Chairman & CEO of L3 Technologies
After many years of photographing Mr. Strianese for the L3 annual report, I was asked to join him and his extended family for a summer feast and, a couple years later, his wedding. Of course I was there to photograph the events, but in the process I began to feel a sense of personal honor to be invited into his family celebrations. The fee meant nothing compared to that.
Donald Marron & Team,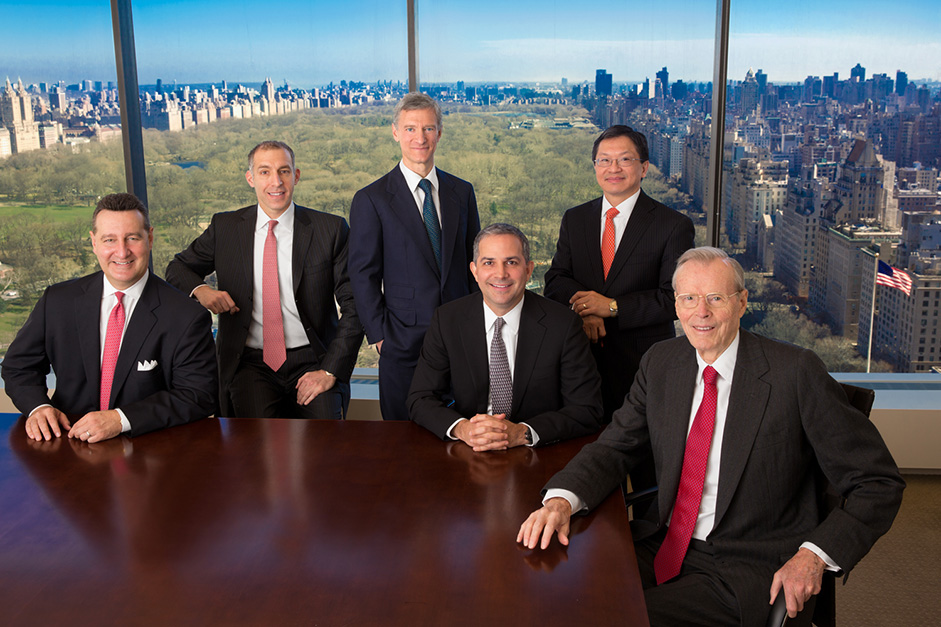 Donald Marron & Team, Chairman & CEO of Paine Webber and Lightyear Capital
In 1993 I was asked to photograph the Paine Webber annual report, but in order to do the job I had to agree to be Mr. Marron's photographer and travel with him on his Chairman's Council annual events, 5-star locations around the world. Well let me think about that…Oh, alright then. The next 18 years were full of adventure. One of the many highlights was photographing him with Pope John Paul in The Vatican. A technical note: thanks to Photoshop we were able to eliminate the reflection of the lighting in the window glass.