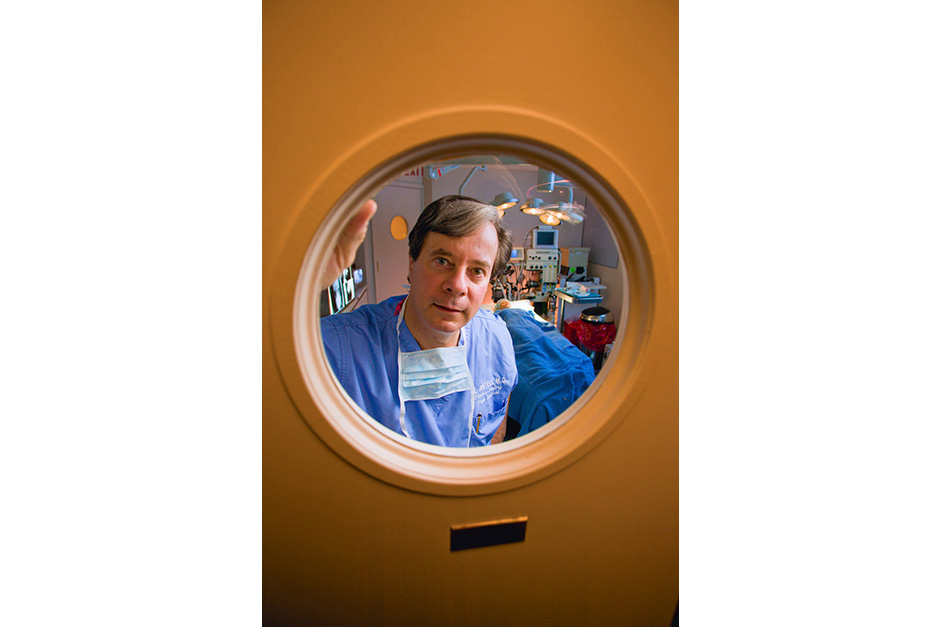 Dr. Darrick Antell, Plastic Surgeon
I was raised to be a surgeon. But I can't imagine being any luckier than I am, having chosen the path of meeting new people every day and preserving their natural beauty.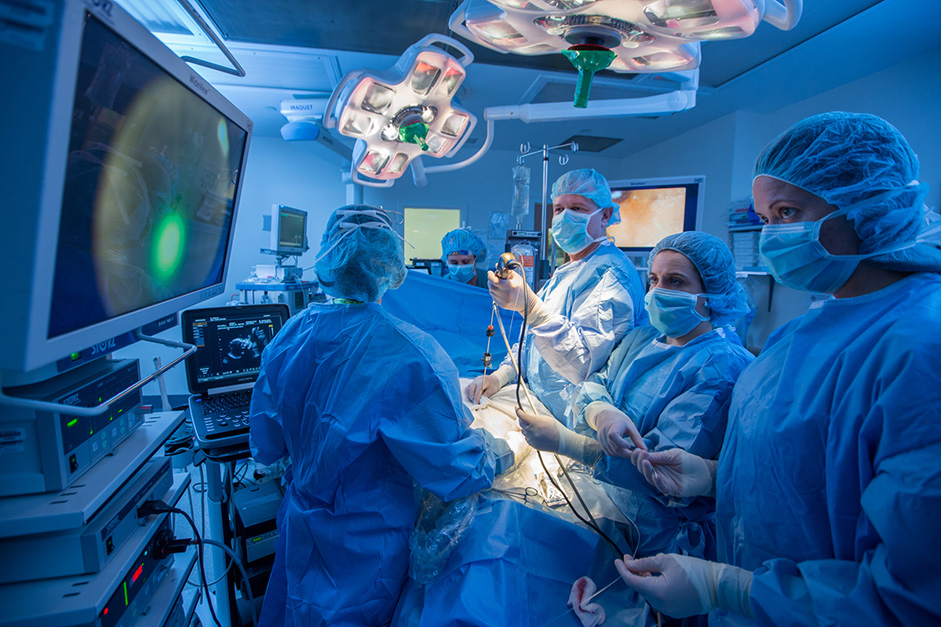 Laparoscopic Surgery
There is something so fitting about using blue light to illuminate an operating room. The balance between the cool light of science and the warm light of humanity. I am very comfortable in this setting.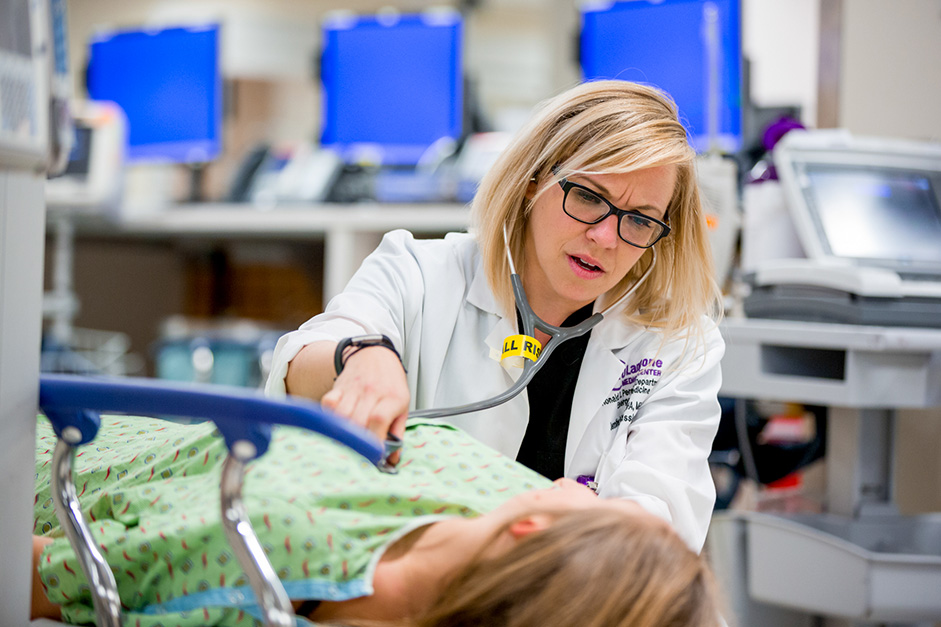 Jennifer Spisak, Physician's Assistant
Hats off to our healthcare workers who give everything they've got to help others.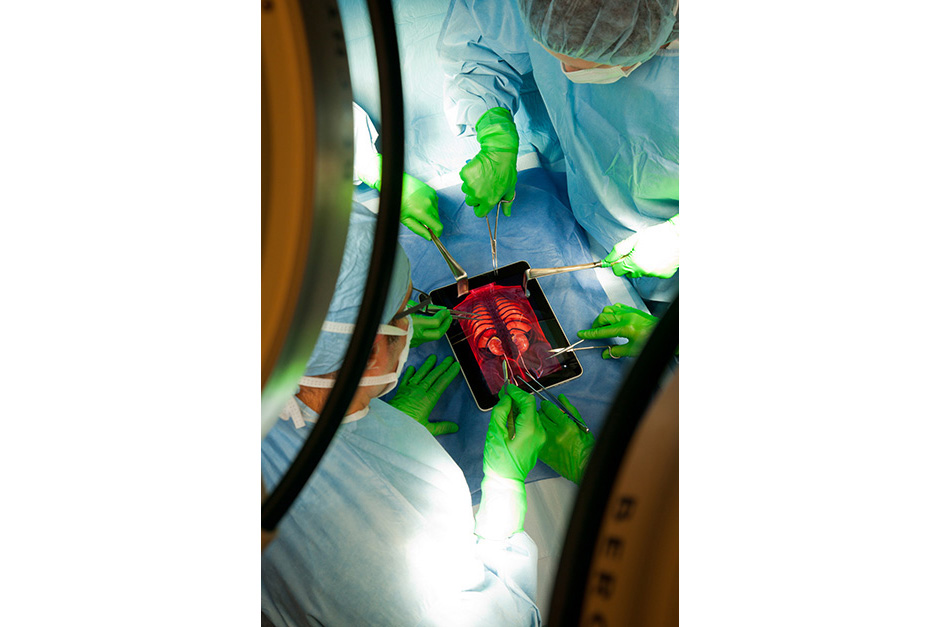 Digital Surgery
My client was struggling with the task of how to illustrate the use of new technology tools in medical education for the cover of their magazine. This was our solution. BOLD!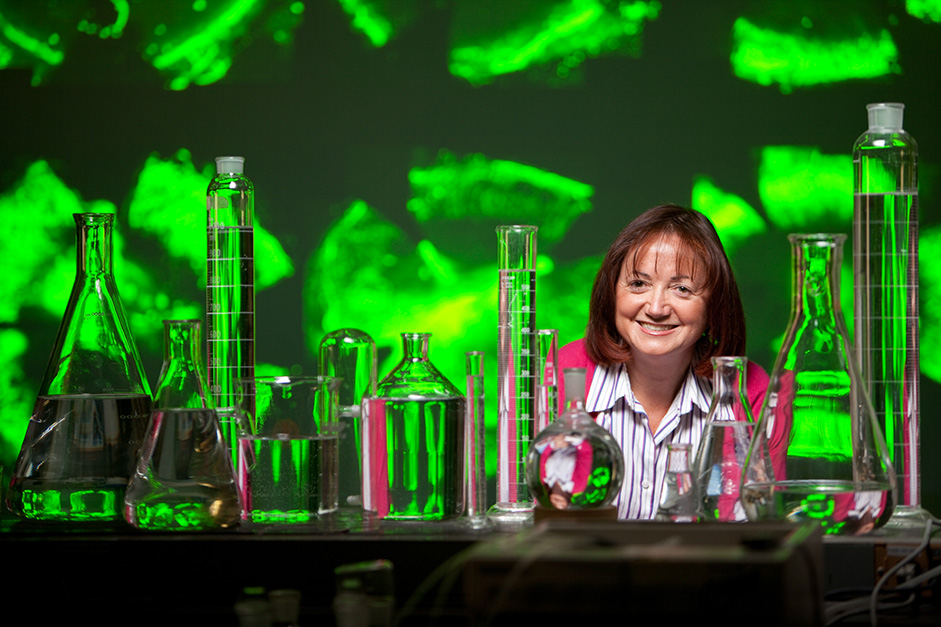 Michal Schwartzman, Ph.D., Professor of Medicine

One of the difficulties of research photography is being able to show the organisms that the researcher works with. Projecting a slide of the professor's work behind her was a dramatic way to include both.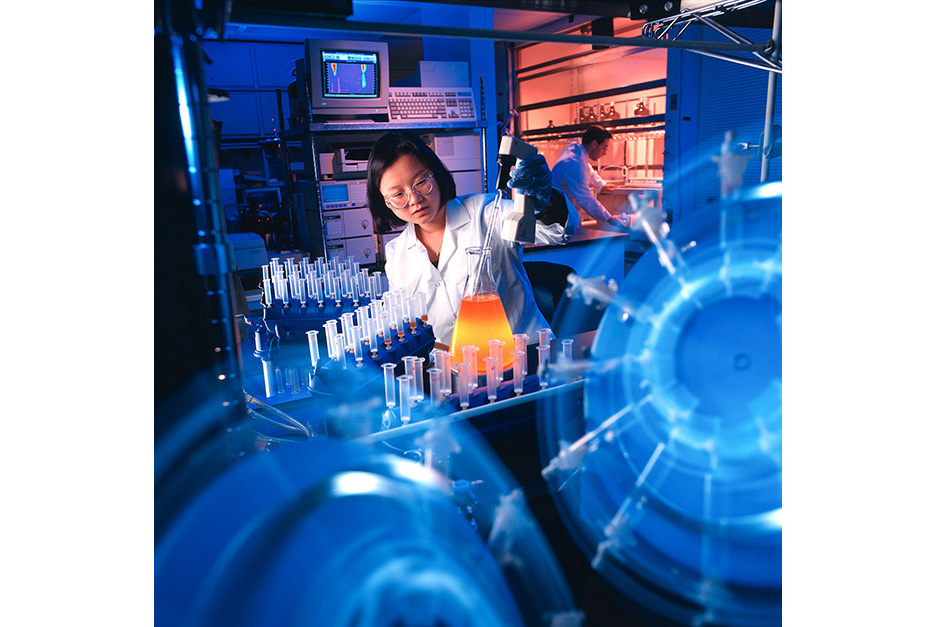 Merck Pharma Research
Years ago, when we were only using film and medium-format cameras, we had to light everything. I used eight lights to make this photograph and it took four hours to set up. Painting with light, I used to call it. Love the drama. Of course, the real situation looked nothing like this.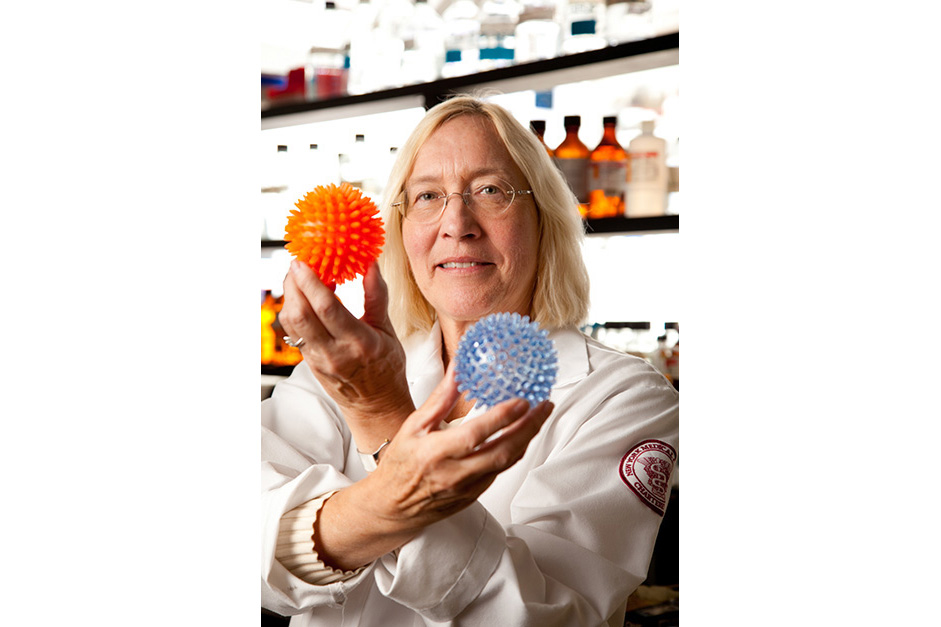 Dr. Doris Bucher, Research Scientist at New York Medical College
Dr. Bucher developed the H1N2 Swine Flu vaccine and is holding models (dog toys) of what the virus looks like. I'm sure that she is on her way to a COVID-19 vaccine. And why are her hands crossed? Because it looks more interesting.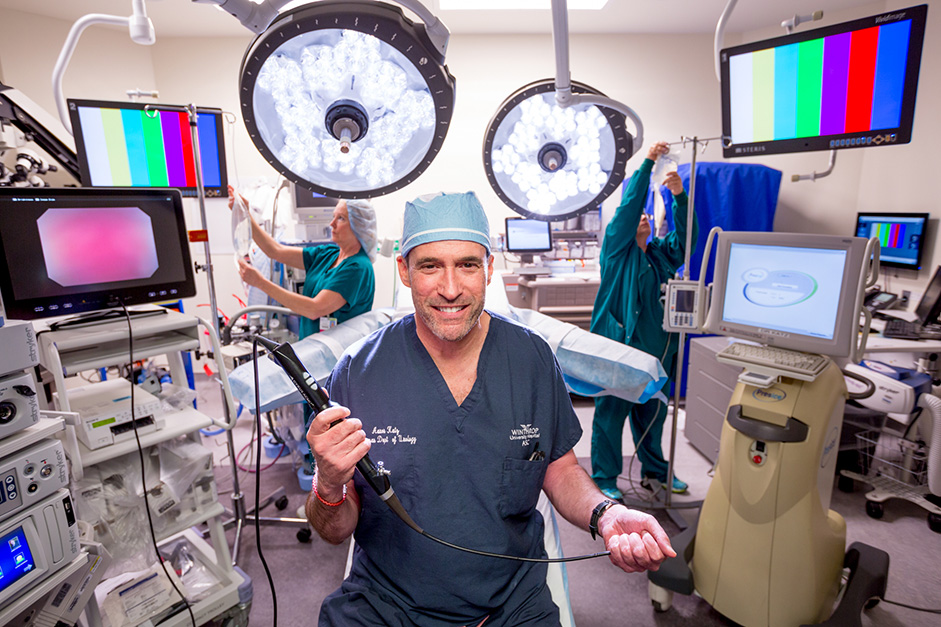 Dr. Aaron Katz, Winthrop Hospital
Laparoscopic surgery has changed the course of healing. My father was a surgeon. He used to make a four-inch incision in the abdomen to remove a gallbladder. Now they only make four, half-inch incisions.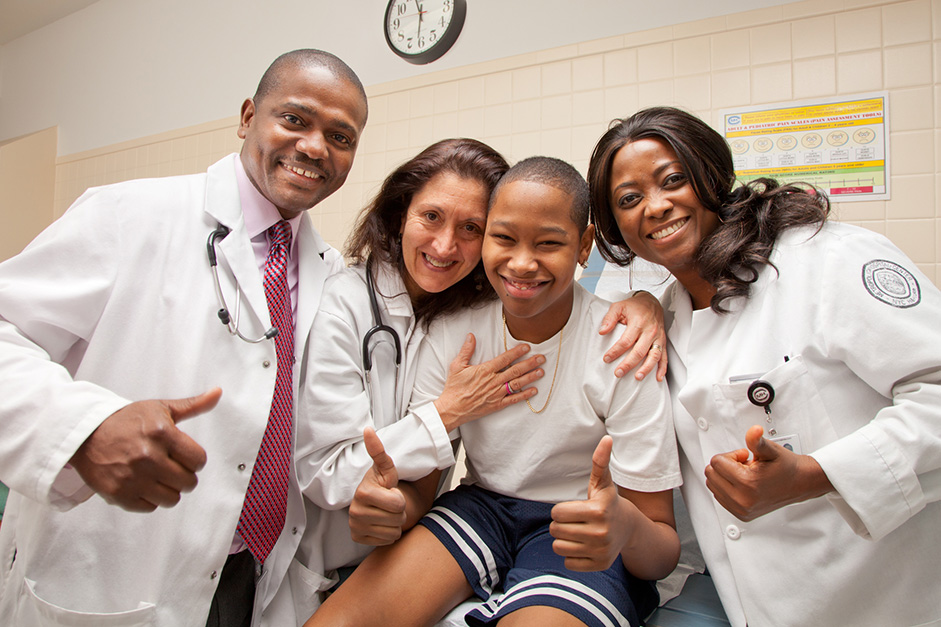 Dr. Lauren Shaiova (center) and Team, Director Palliative Care, Metropolitan Hospital
With teamwork he is cured! Now free to go and live a healthy life.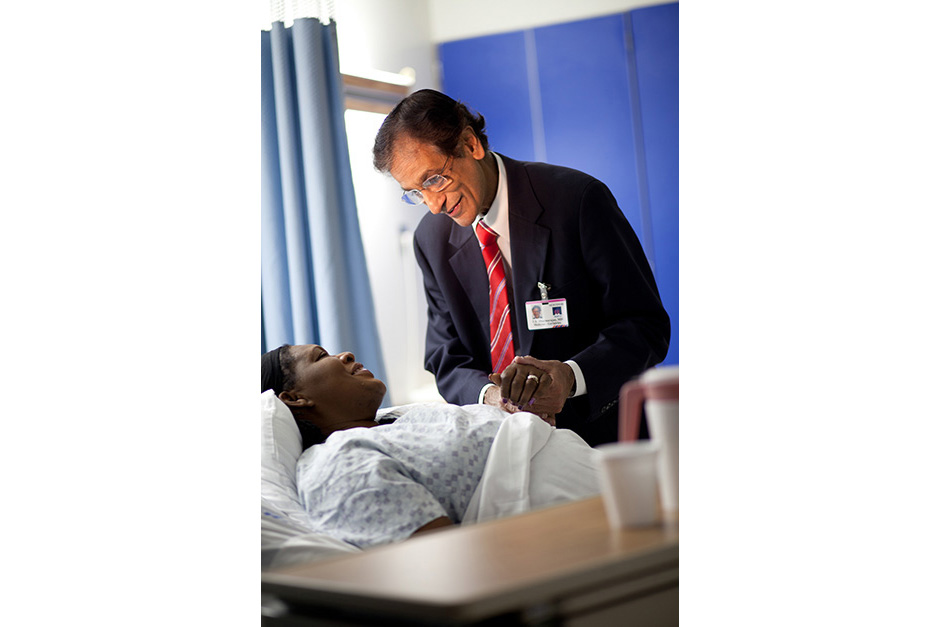 Dr. Thiruvamalai Dharmarajan, Montefiore Geriatrics
It is a goal of mine to always show a human connection in my photography. The healing power of loving kindness, compassion and touch is a significant part of wellness.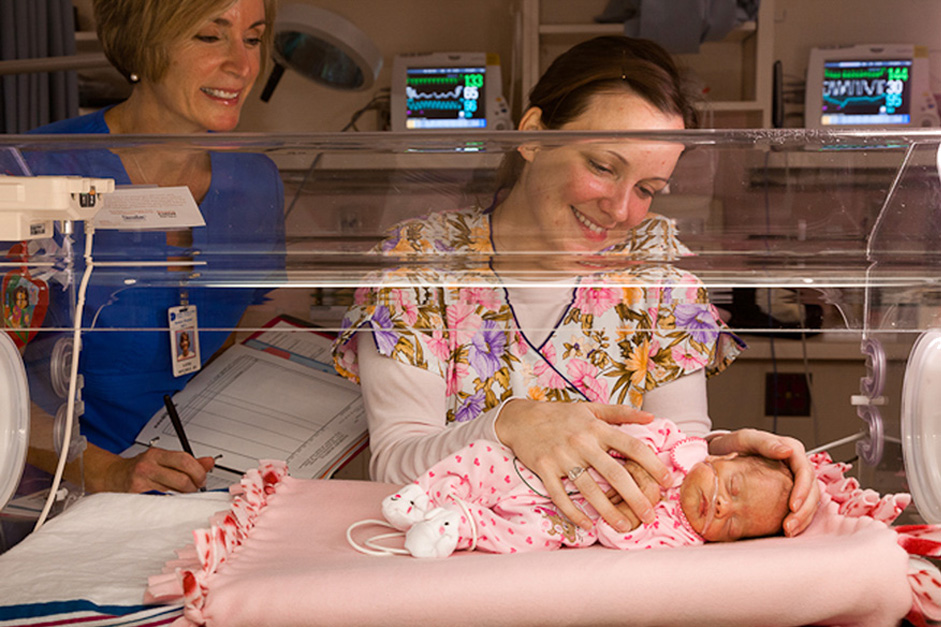 Danbury Hospital NICU
Touch…the best medicine in the world. This child is learning what love can do.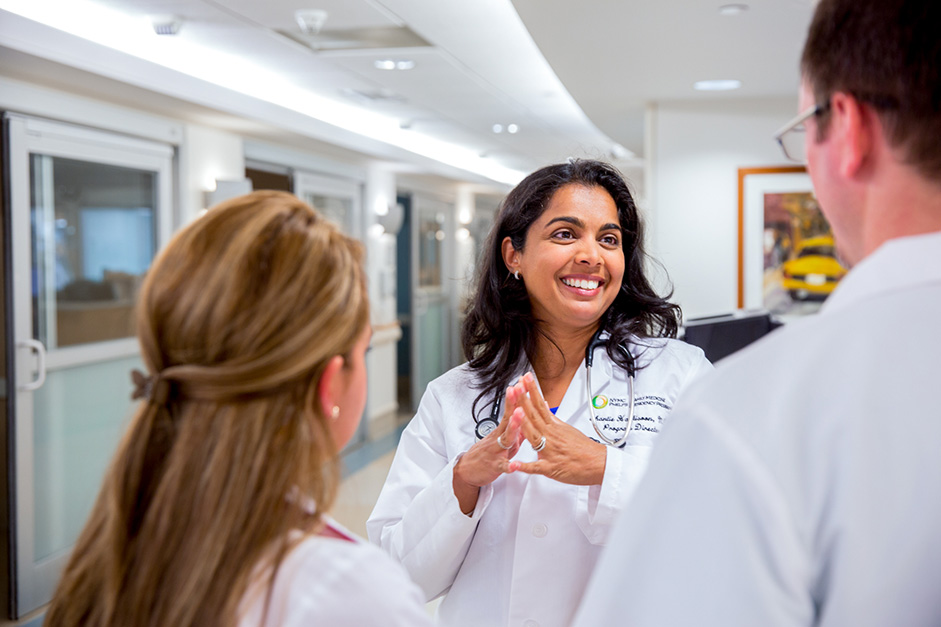 Dr. Shantie Harkinsoon, Phelps Memorial Hospital
What a difference a positive attitude makes when guiding people.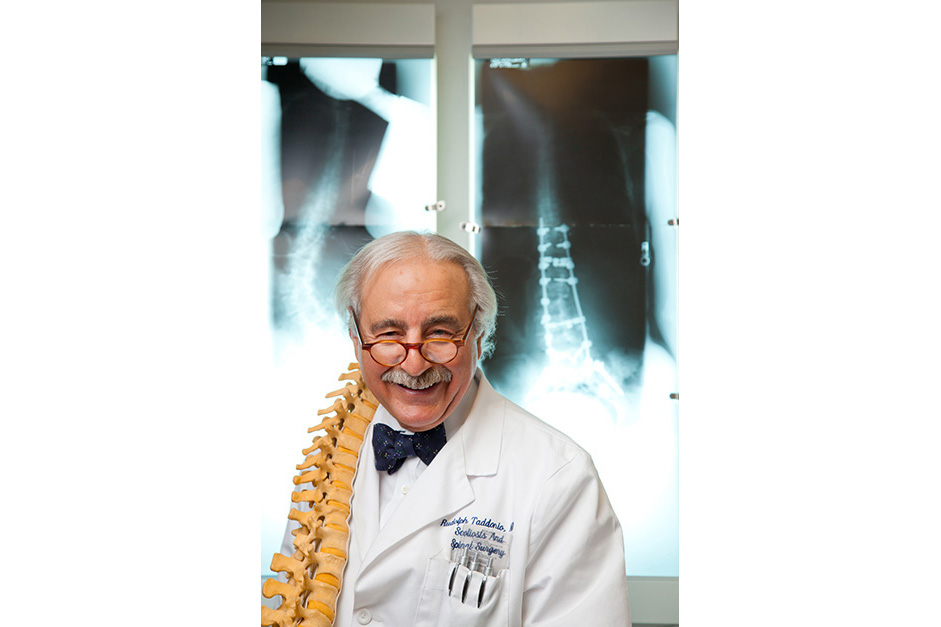 Dr. Rudolph Tadonnio, Spinal Surgeon
I wonder why he needs three pens?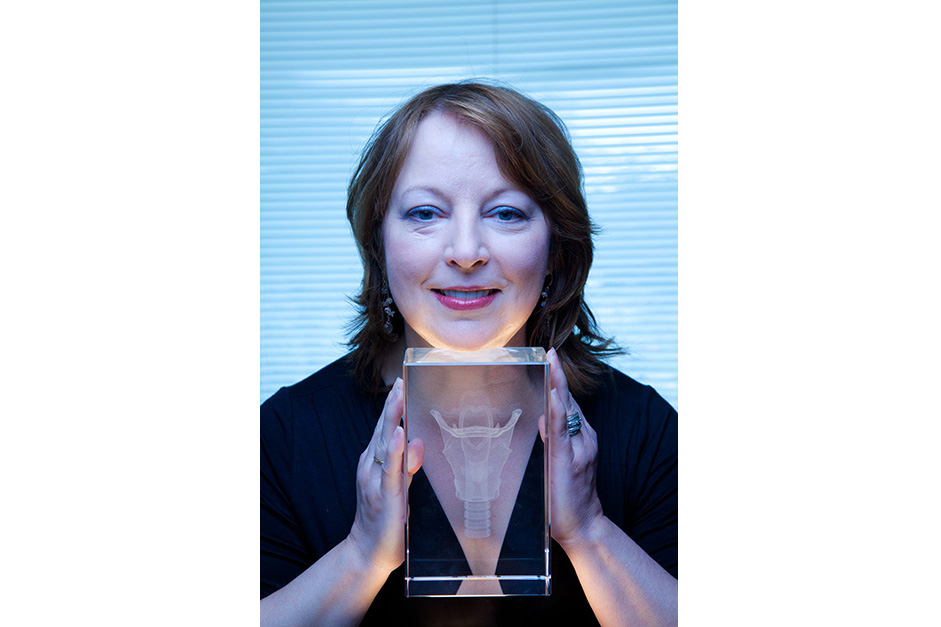 Chandler Thompson Speech-Language Pathologist
Amazing how the arrangement of tissues in the throat gives us language and song. And how they can be trained or retrained to work in a very precise manner.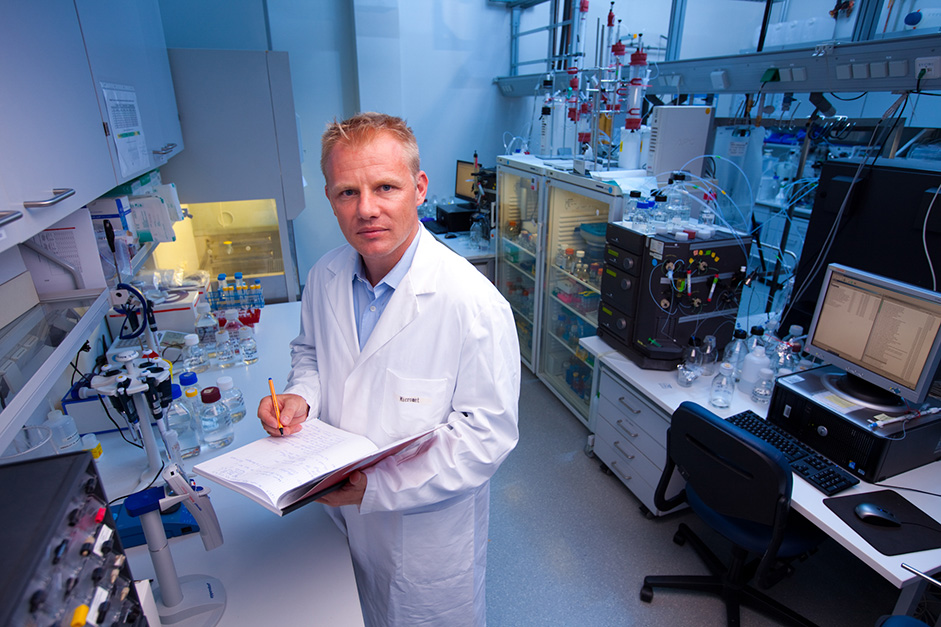 Tobias Raum, Cancer Researcher, Munich, Germany
Frank and honest. Clean and organized. Precise. Just the way I like it.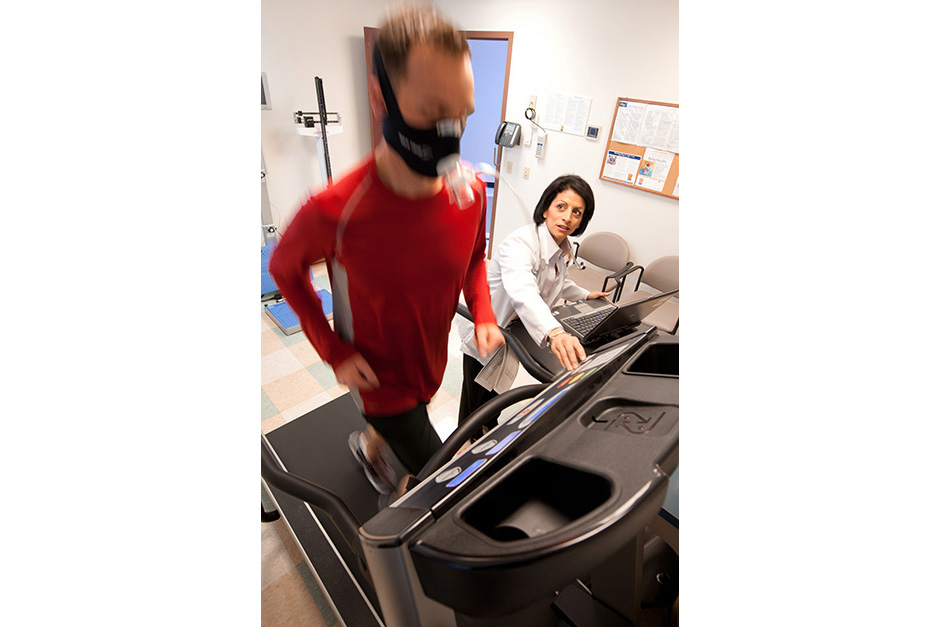 Atlantic Health System Cardio Fitness Testing
We like to produce staged situations so that they look real and believable. Without the nurse's eye contact, expression and gesture, the photo would have felt disconnected. It took some work to get there but we did it.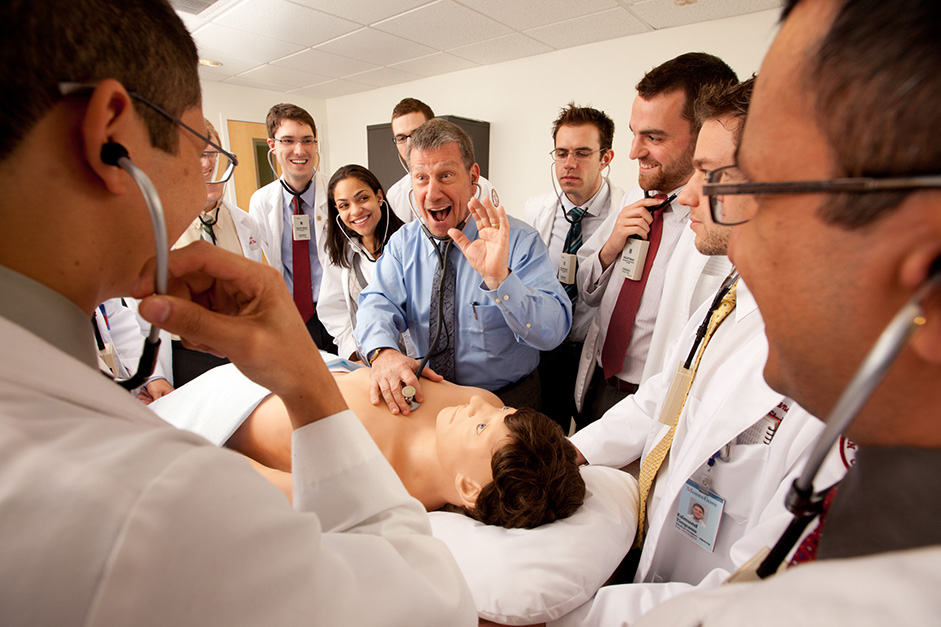 Dr. Stephen Moshman, Professor of Clinical Medicine

Medical school can be fun. I try to make as many friends as I can with the students because you never know if one of these young people will be holding your heart in their hands one day!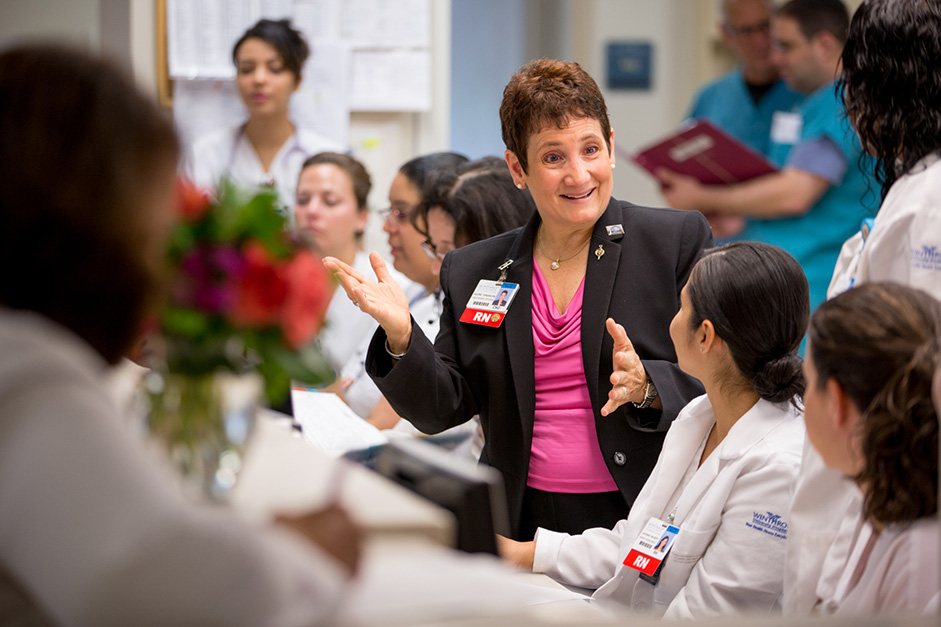 Valerie Terzano, Chief Nurse Officer, Winthrop Hospital

Everything about her is inspirational to her team.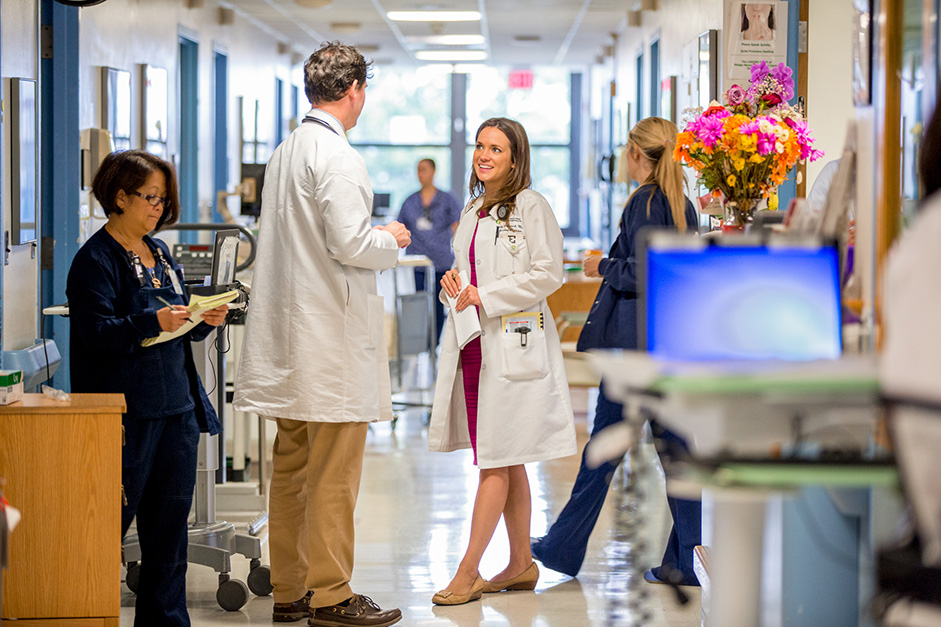 Phelps Hospital Staff
It is always exciting, though sometimes disturbing, to photograph candidly in hospital wards. But the opportunity to capture the human interactions that take place is rewarding. Health and care are what these places are all about.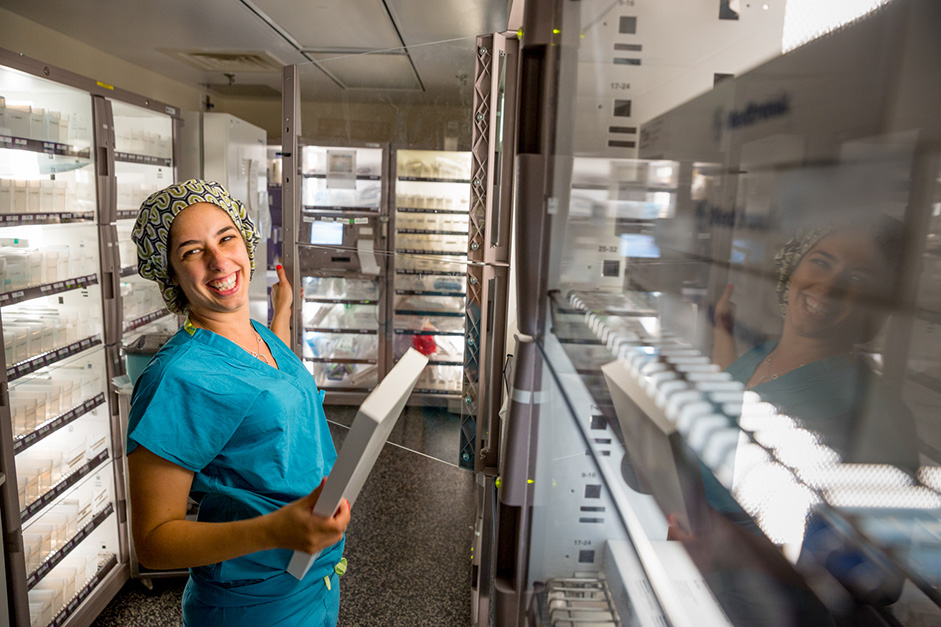 Central Supply

I love when I make people laugh. Sometimes it's just nerves, but the expression makes it all worthwhile. It's good to have fun at work.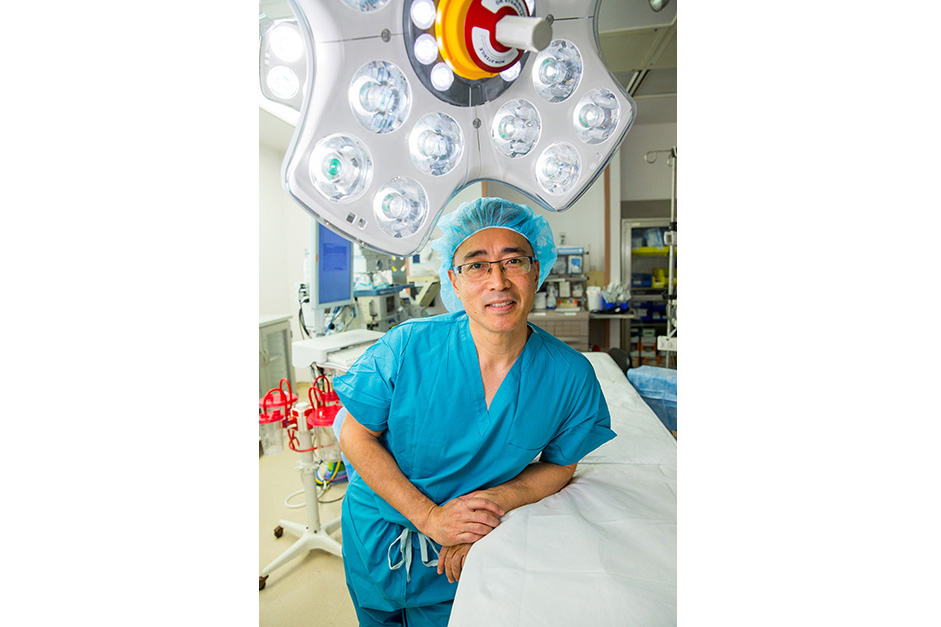 Dr. Toyooki Sonoda, Surgeon
It's hard to believe that this could have been me. But I love wearing scrubs!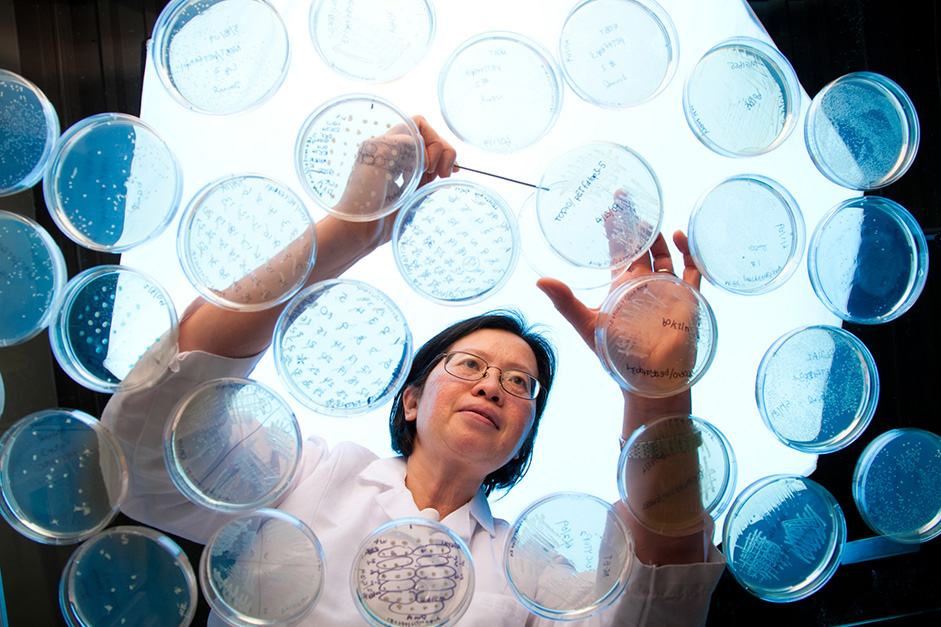 Dr. Yuk-Ching Tse-Dinh, Tuberculosis Researcher
Can you believe this was done in a tiny crowded lab? They thought I was nuts to do an elaborate setup using their cabinet door to shoot through bacteria cultures. Success is in the gesture and intensity of her connection with the work.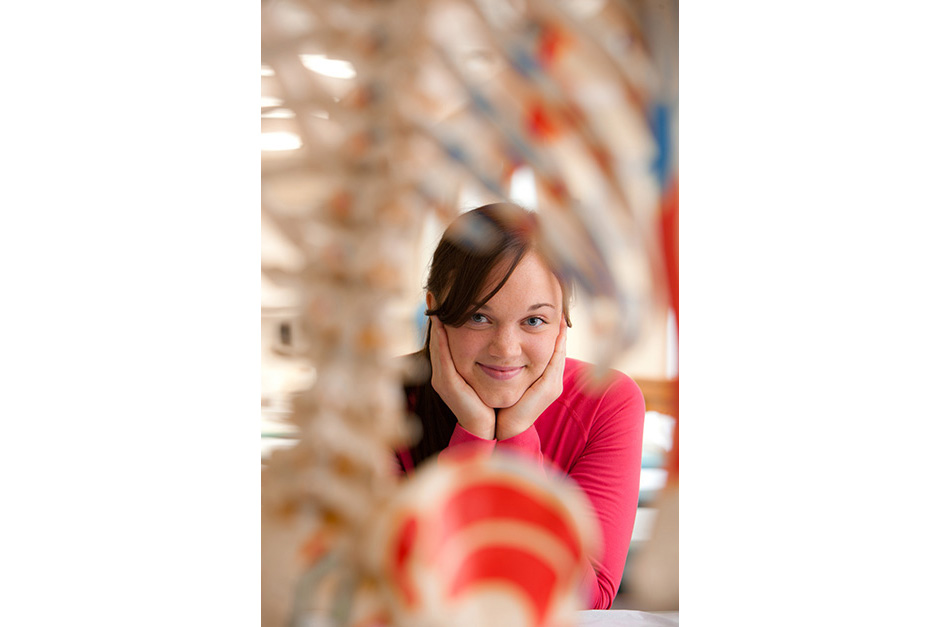 Kaitlyn Cashman, Physical Therapy Student
There are no skeletons here. Not sure if that is because there are no closets or if it is because the pursuit of human care demands open honesty.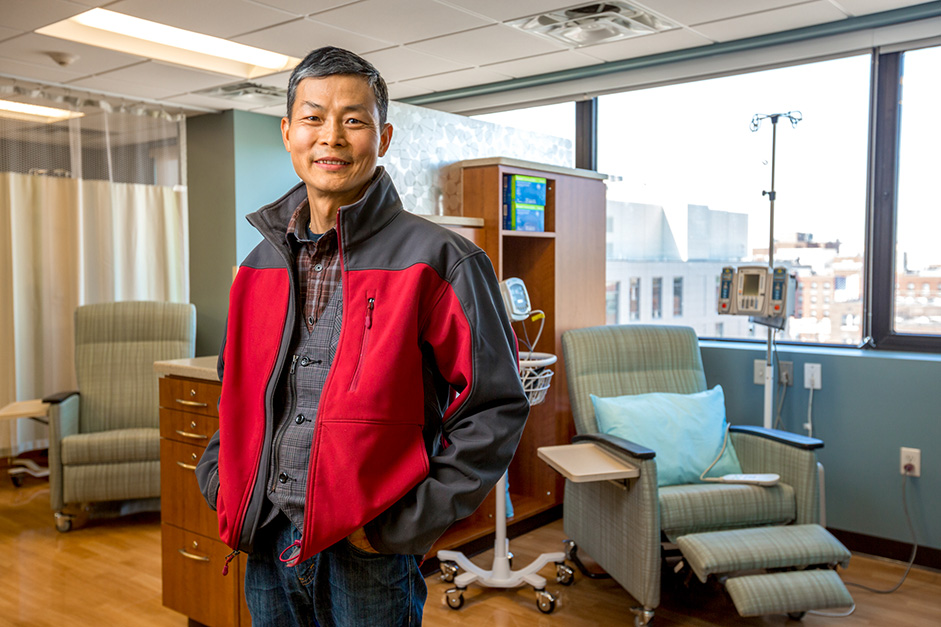 Winthrop Hospital Chemo Treatment Center
Chemo treatment is not a very pleasant experience but this man is clearly happy to be alive and that's what really matters.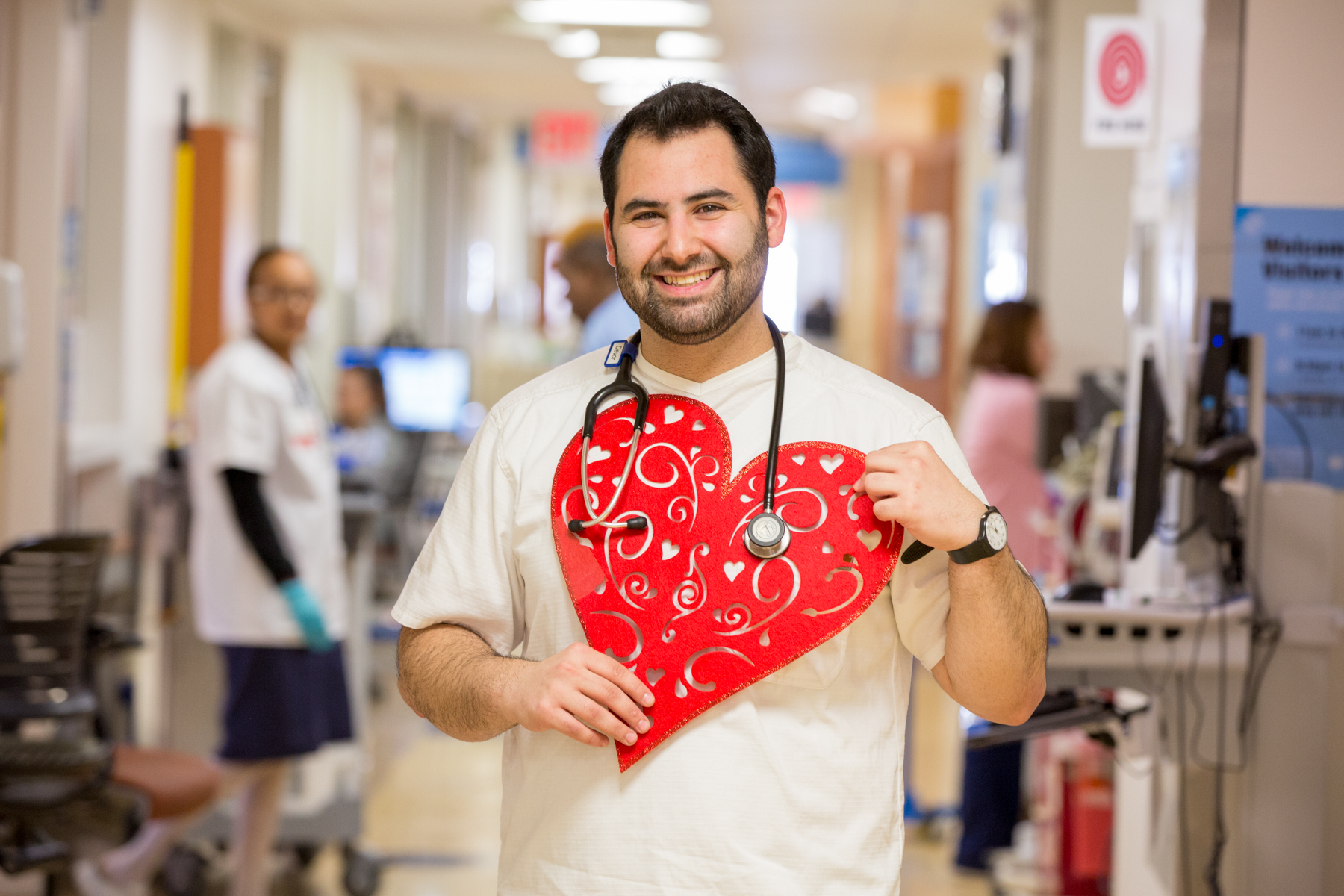 Stephen Devor, R.N., Maimonidies Medical Center

Heart and Soul. I think they are the same. But if one jumps into whatever they are doing with both, they will be sure to live well.