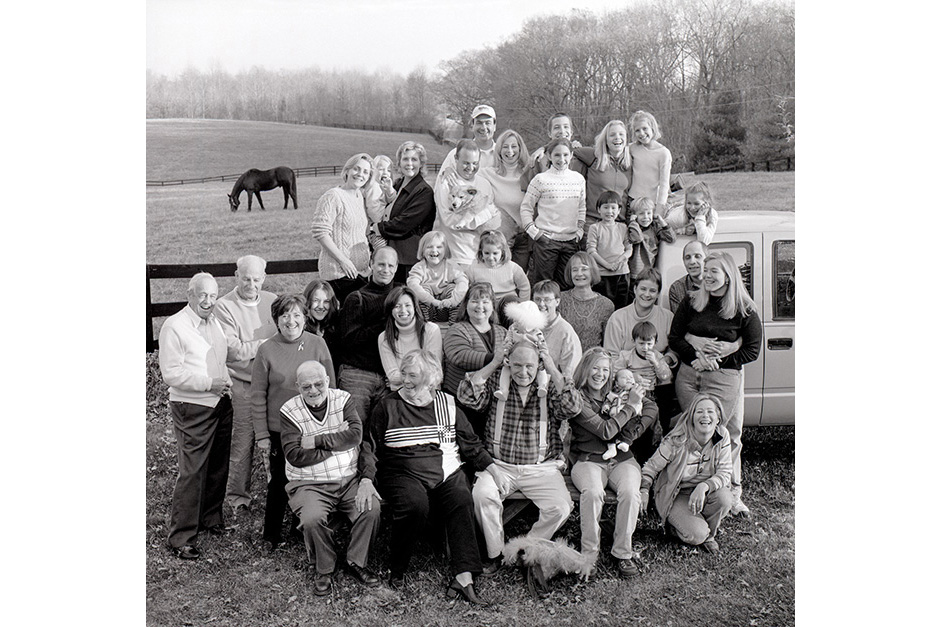 Heider Family Thanksgiving
Our family celebrated Thanksgiving every year in Virginia at my wife's uncle's farm. I made a point of doing a family portrait every year. More than 50 people would show up for dinner. Two fat turkeys, bushels of fresh oysters, and poker game until the wee hours. I'm sure the pilgrims would be pleased.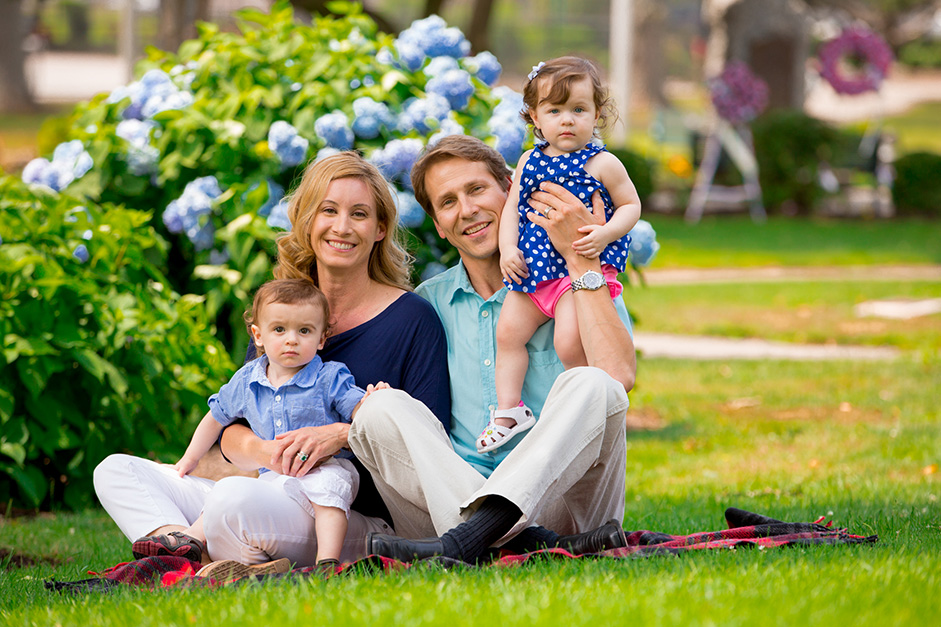 Family
The children in this family would not be with us if it had not been for Winthrop Hospital. Enough said!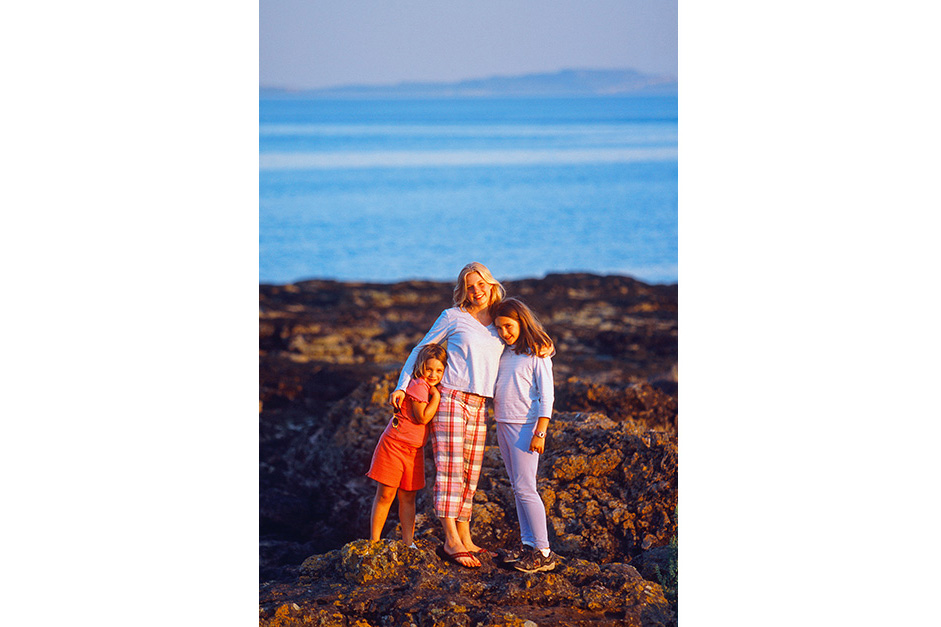 Caroline, Anna, & Camilla on the Scottish Coast
I was lucky to be the father of three wonderful daughters and have always said that I would have ten more…probably good that I didn't, but it has been a great blessing. And you can't go wrong with sunset light.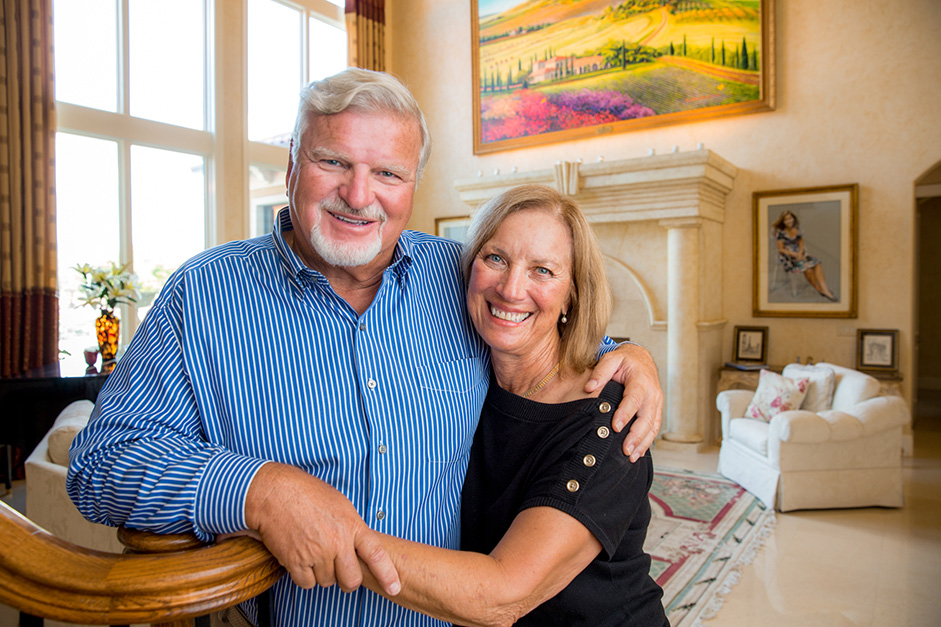 Joe & Karen Benaroya
Retired and living the sweet life in Florida. They know how lucky they are.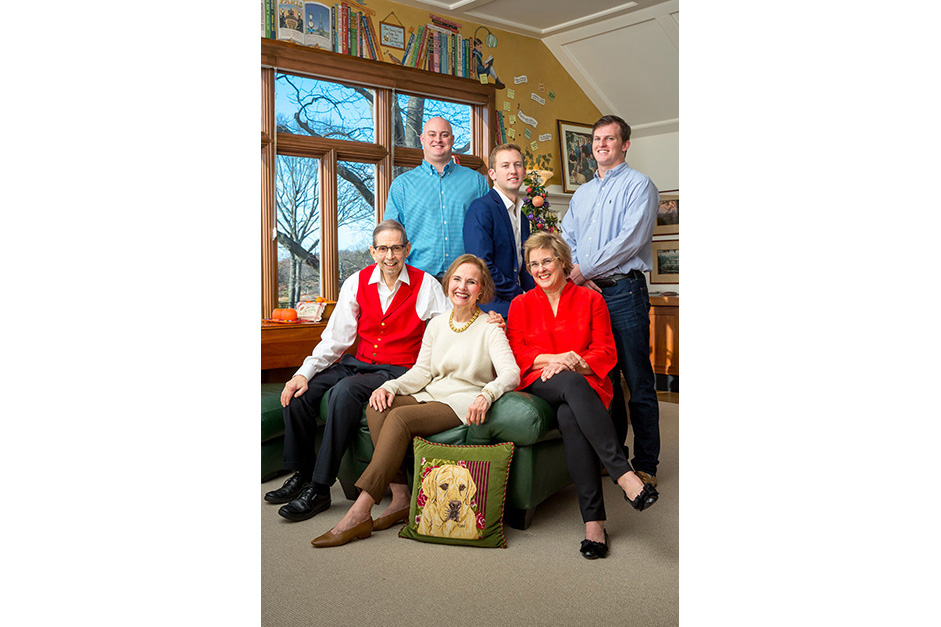 John & Julie Potter Family
The Potter family has been a client for many years. Fun to see their sons become adults. Sad to not have their dog with us anymore, but at least he's well represented.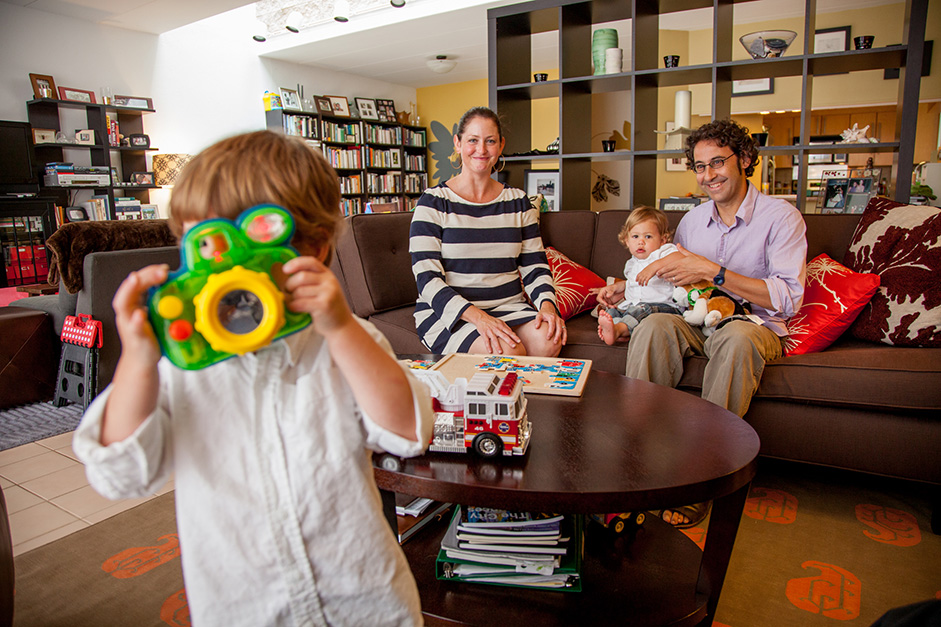 Brunswick Teaching Family
Dueling cameras with a pre-schooler. All part of the job. I'm sure he won.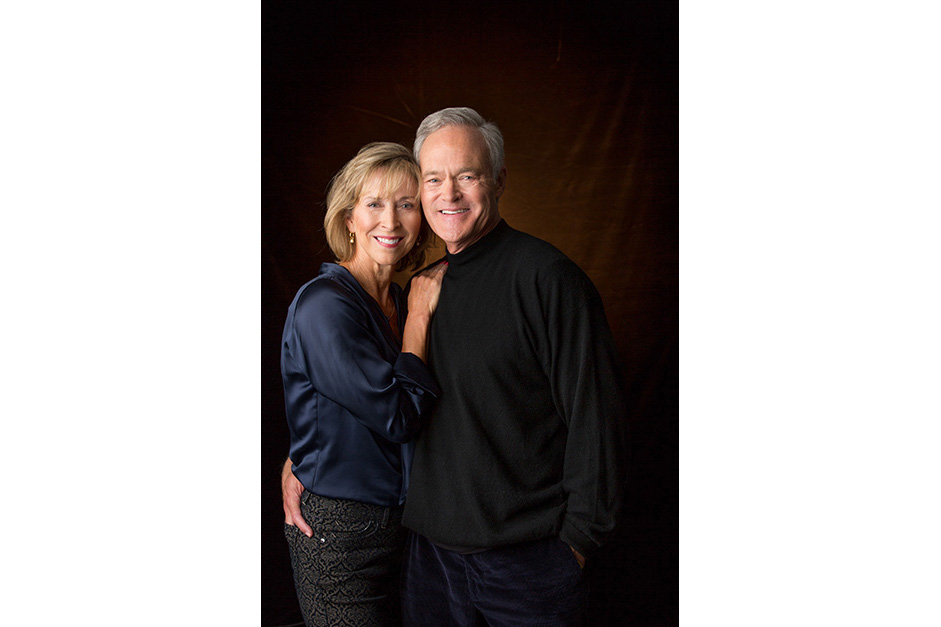 Jane & Scott Pelley

Now this couple may never be retired. Scott, CBS anchor, following in the footsteps of Walter Cronkite, lives to unearth the truth in what is happening in the world. They are an enduring team with a beautiful family.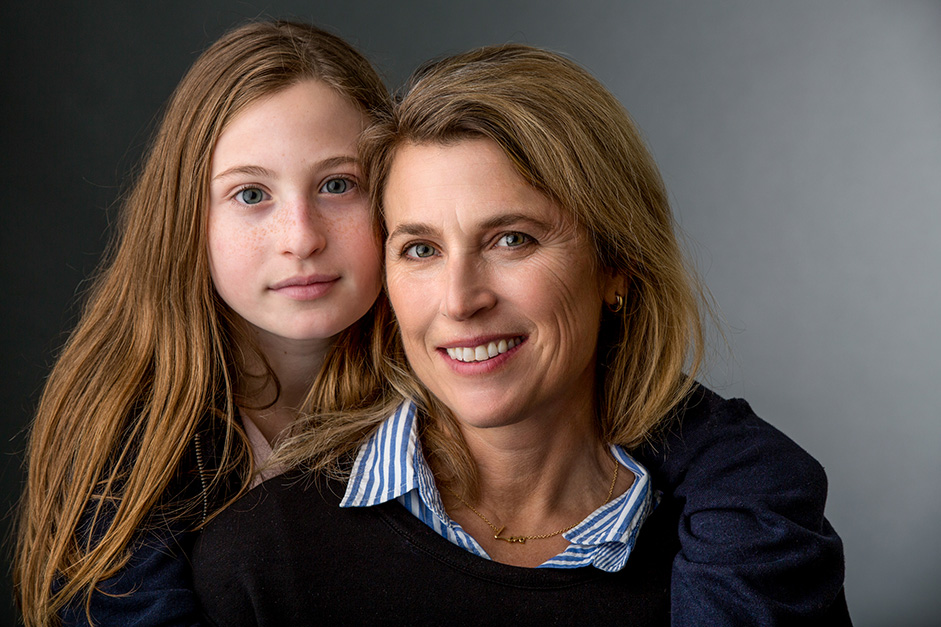 Jennifer Barton & Daughter
Looking at this photo, I just know that mother and daughter will always be close.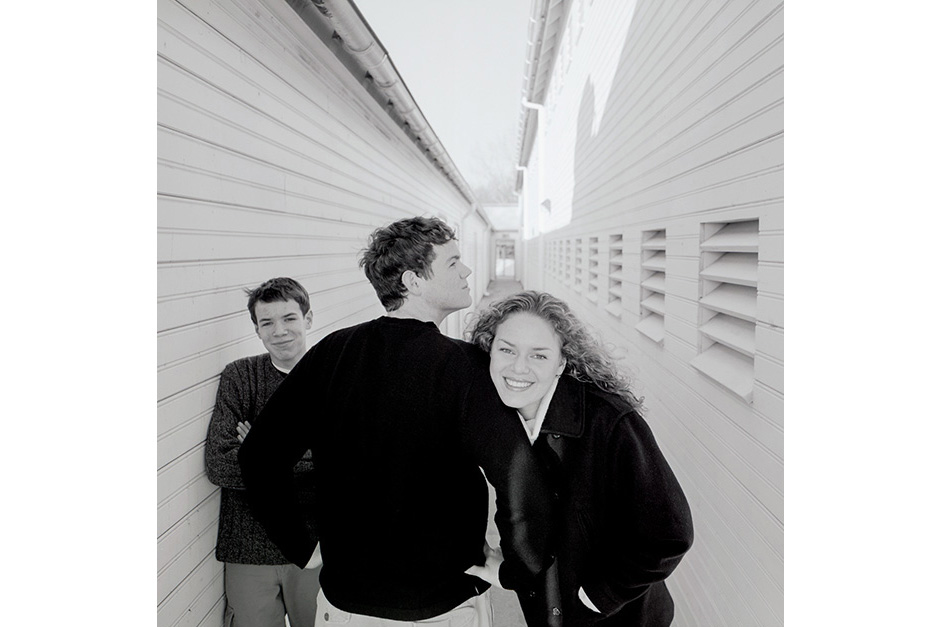 Maher Family
I was tired of the, "Ok, now everyone look at the camera" approach and wanted to do something different. Fortunately, the kids were old family friends and jumped at the chance to mix it up. Their personalities really came through.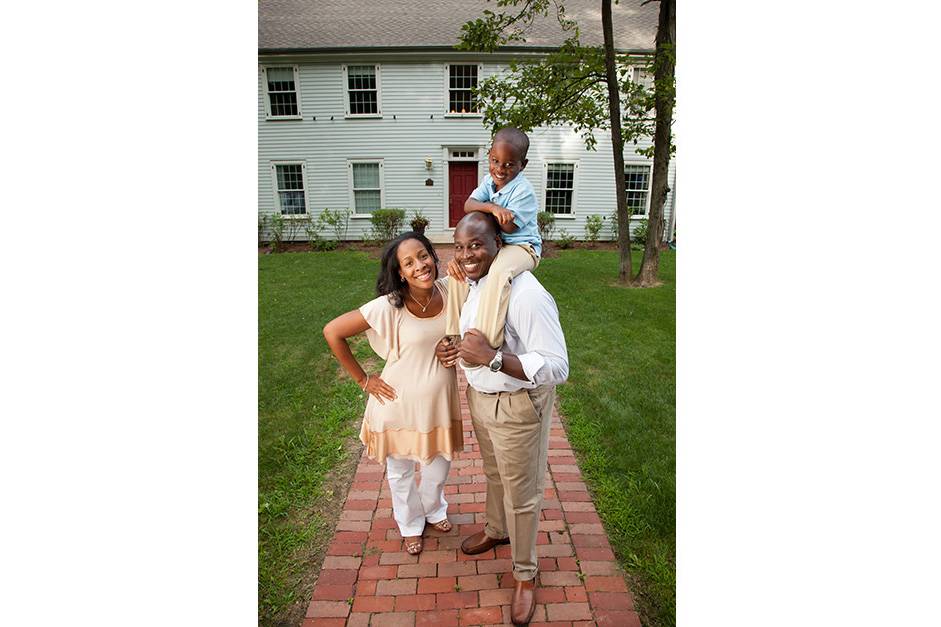 Brunswick Teaching Family
People go to college, they meet and fall in love, become teachers, and are blessed with a family. Then the challenge becomes to teach life's big lessons to others' children. I have no doubt they are up to the task!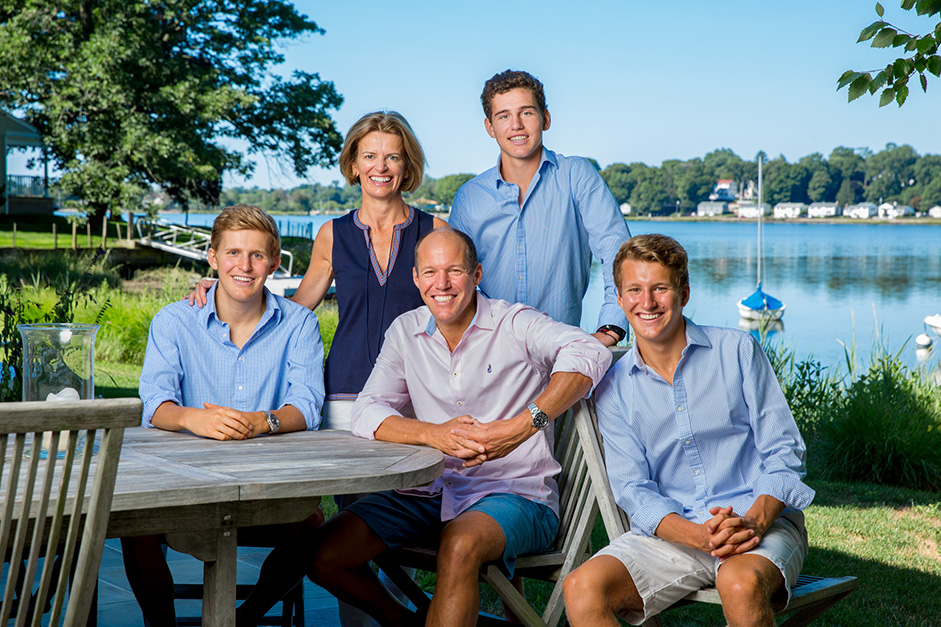 Leslie & Jamie Sandison Family

Living on the water in Darien, CT on a beautiful, blue-sky day. Why wouldn't everyone have big smiles?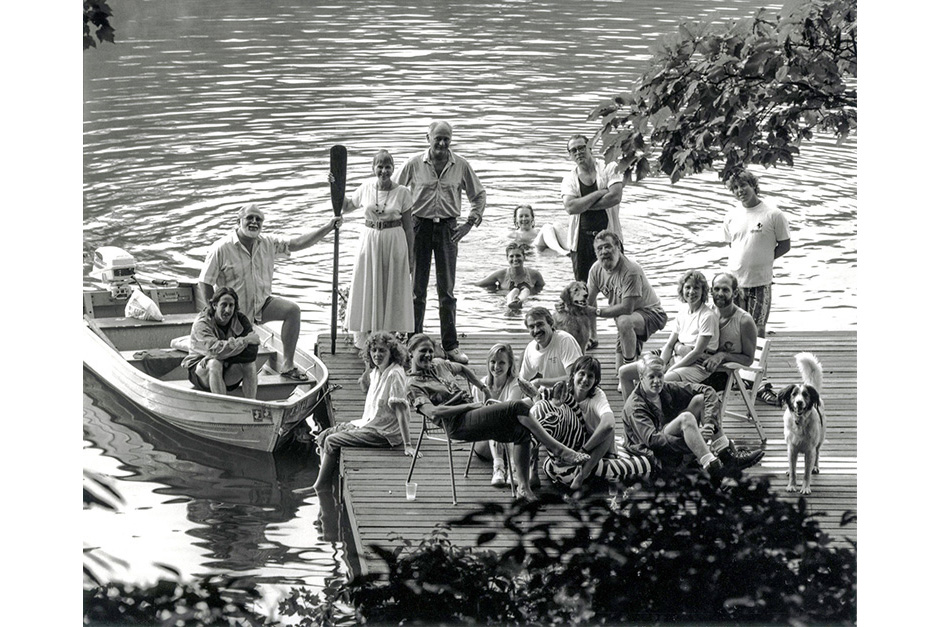 Bud Endress & Friends at Beaver Lake, NJ
In 1977, two weeks before my graduation from college, my mentor Bud (with dog in center right), a top-shelf advertising photographer in NYC, hired me sight unseen, with no experience, to be his assistant. He taught me much of what I know today about light and composition. The gatherings at his lade house are unforgettable. Thank you, Bud.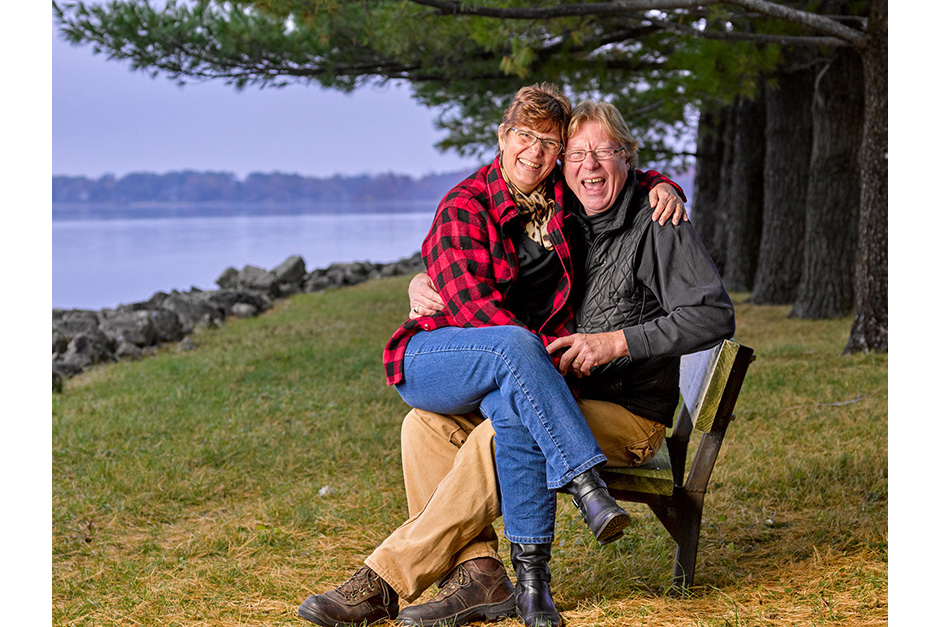 Kim & Ward Evenson
Kim turned 60 that day and I made portraits of all the party guests. Ward, my oldest friend from college, is always the life of the party. Lucky for me, some things never change!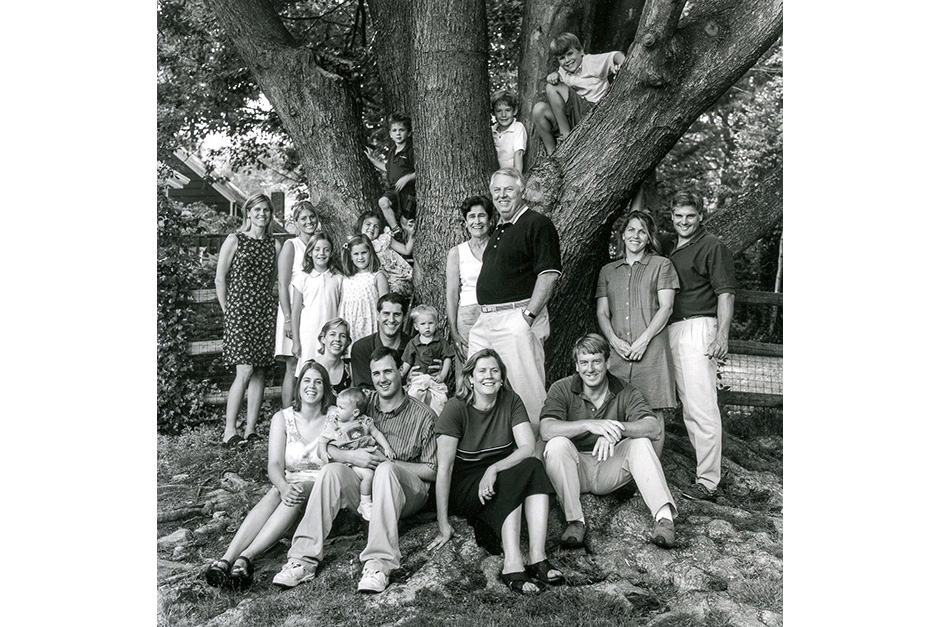 Michelle Walker Family
Lots of tender new branches on this family tree. I love shooting black and white film. So rich and deep.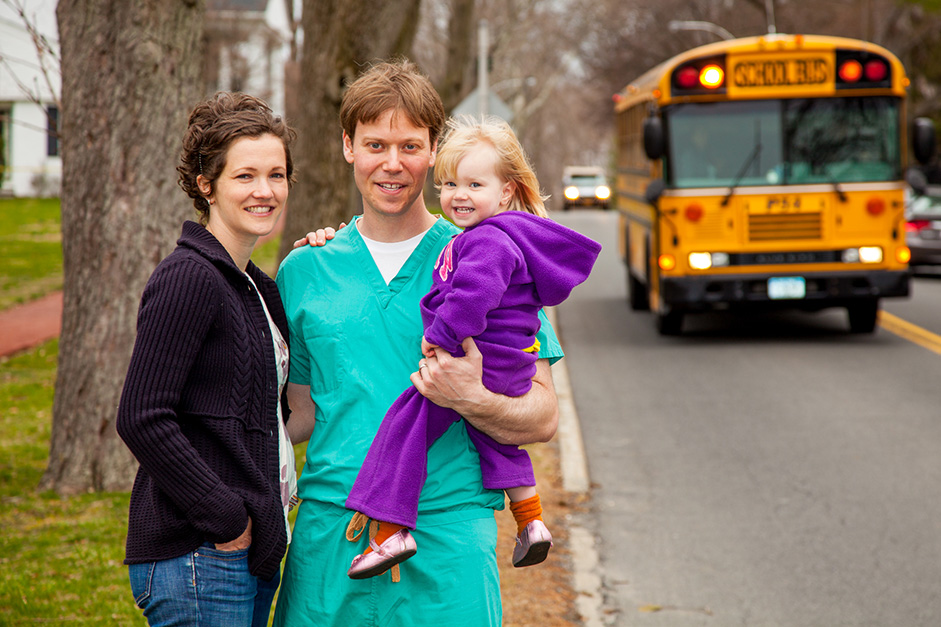 New York Medical College Family
Here comes big sister. Remember the excitement?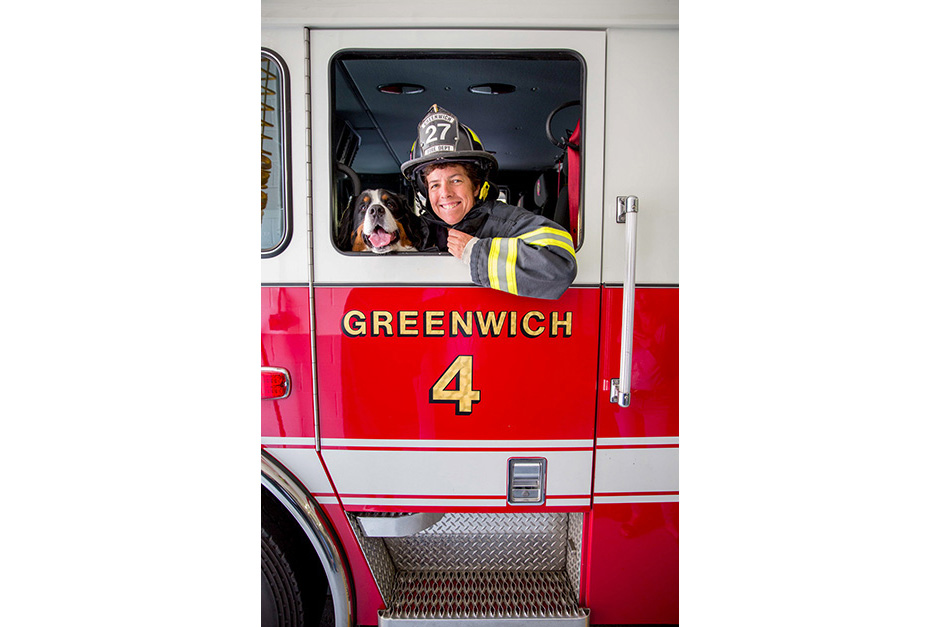 Whitney & Cinder Welch, Greenwich, CT
Another dog lover. Being a Labrador retriever at heart I totally get it. I wanna be a mascot, too.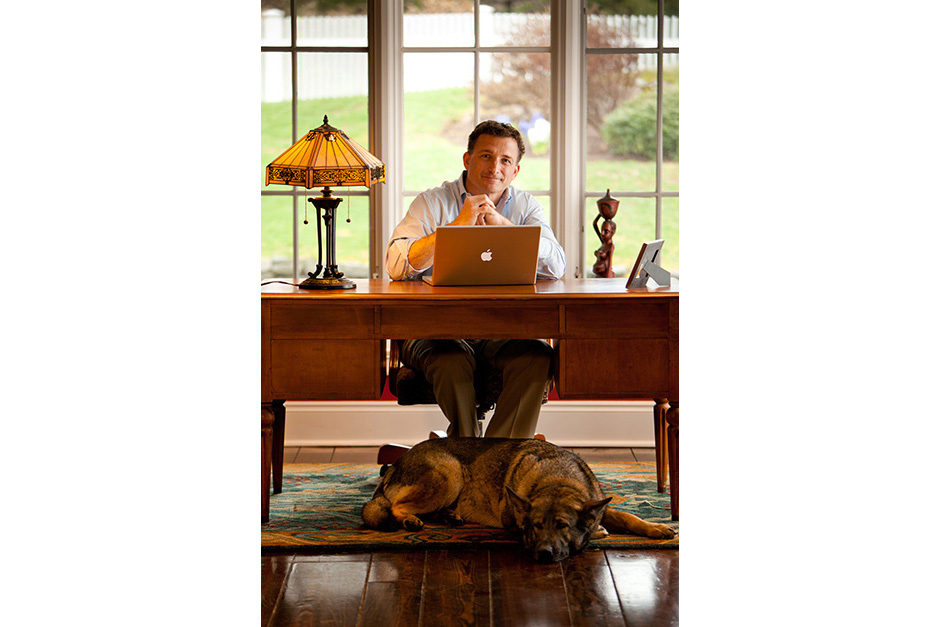 Stephen Paletta, Greenwich, CT
Safe and warm, man's best friend. Can I have that job?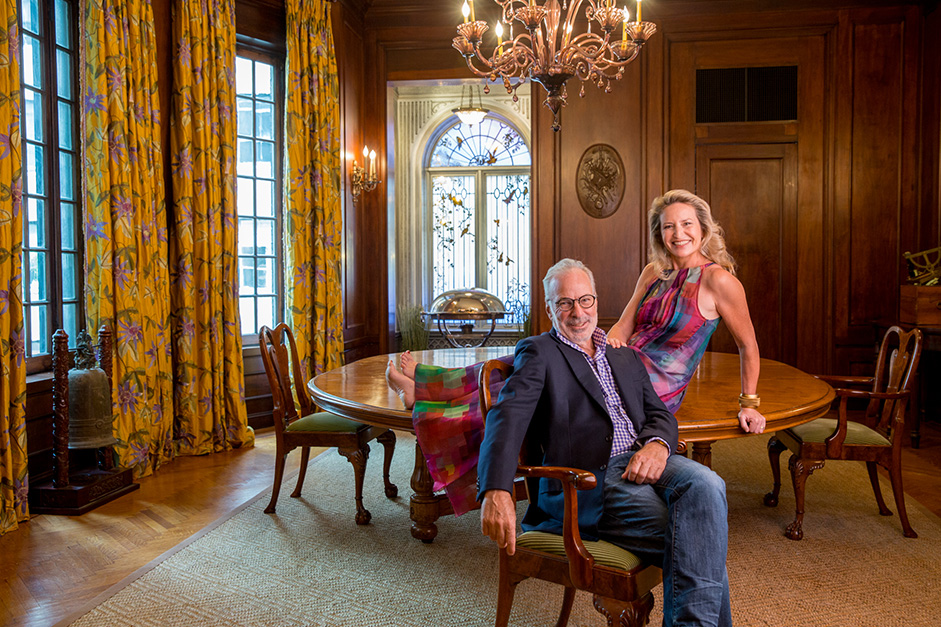 Bob & Bethany Millard

Their home was a museum and I had a difficult time choosing the five locations that we photographed in. Such gracious hosts. I wonder what's for dinner?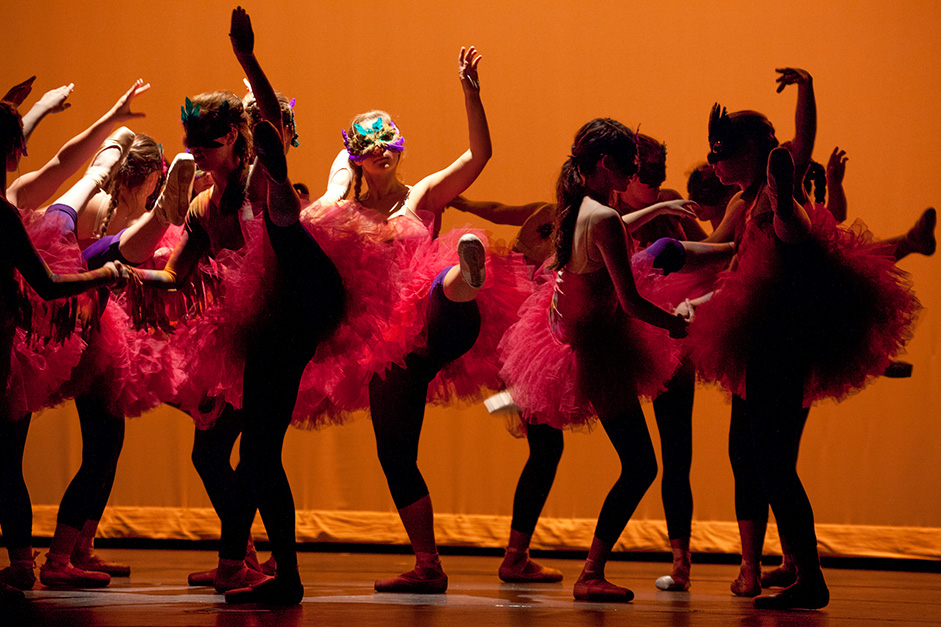 Darien, Connecticut Dance Troop

My daughter Caroline is in the center. Her friends were always dancing through our house.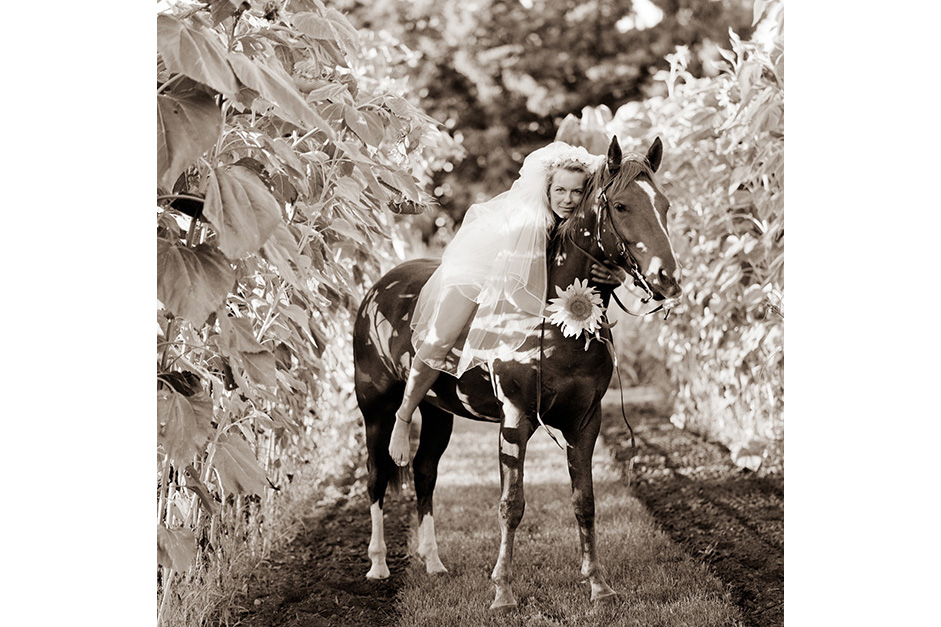 Kristen Ehrhardt, Bride on Her Horse
Every young girl's dream. What will her grandchildren think of her when they see this photo years from now?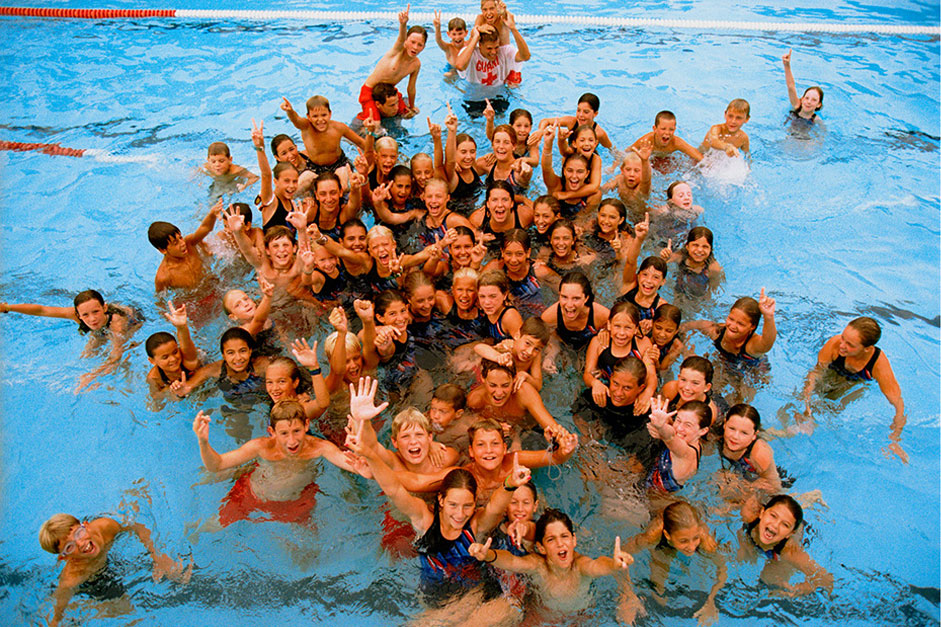 Roton Point Swim Team
We were fortunate to live and raise our family in a thriving community that celebrated life and gave thanks for our good fortune. Comfortable in our unity, we shared so many wonderful experiences – dining in the grove, swimming in the pool, or on the train heading into the City. These children are now the world's leaders and best hope for survival.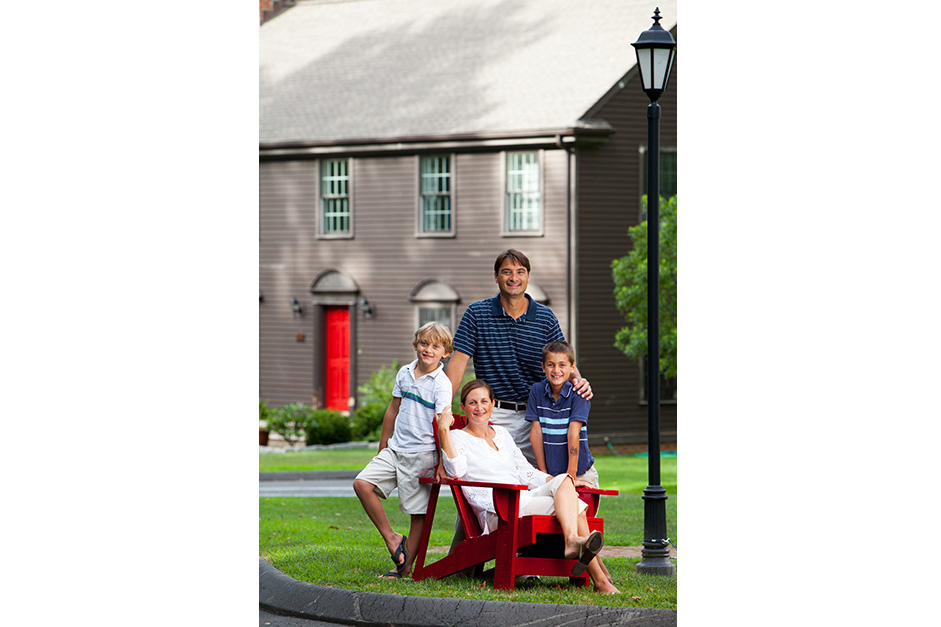 Brunswick Teaching Family
Funny how one child can look so much like one parent and the other child like the other parent. They likely share personalities as well.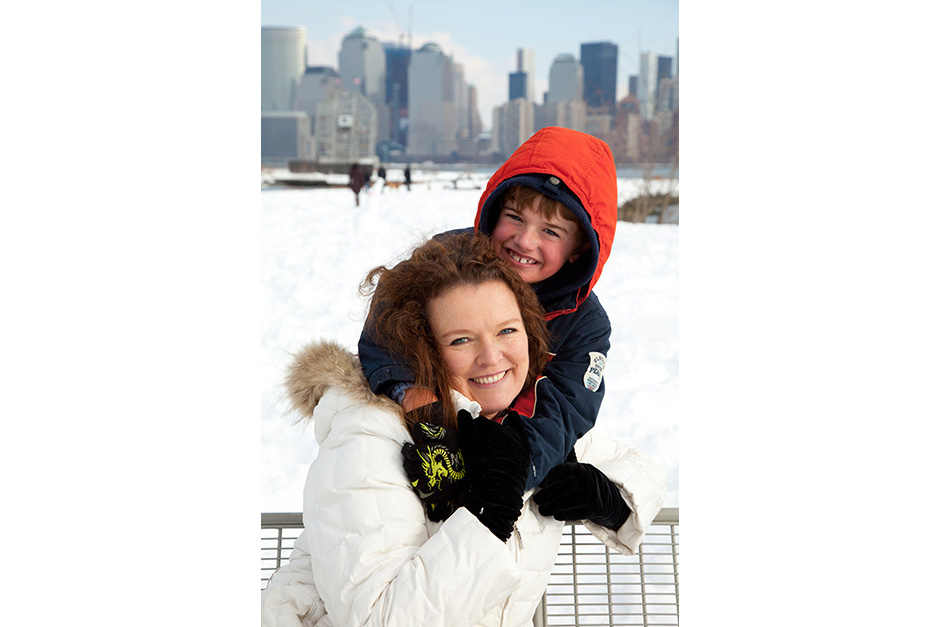 Elisa Hukins & Son

Caught visiting New York City from Sydney, Australia, they experienced their first snow. Having grown up in Minnesota it is hard for me to imagine that!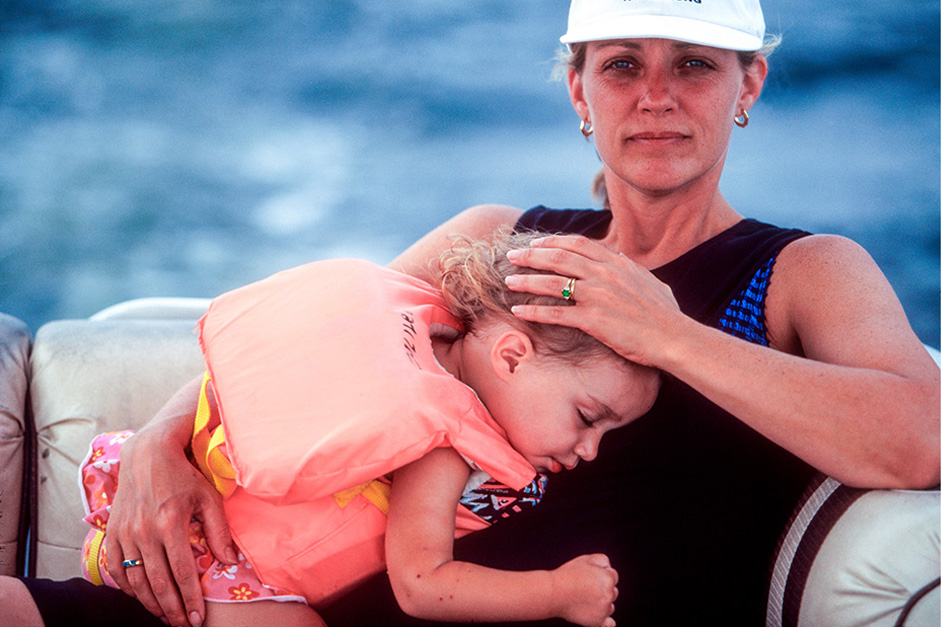 Carolines Taufic, Mother & Daughter
I hope we can all remember our mother's touch. There is nothing more nourishing.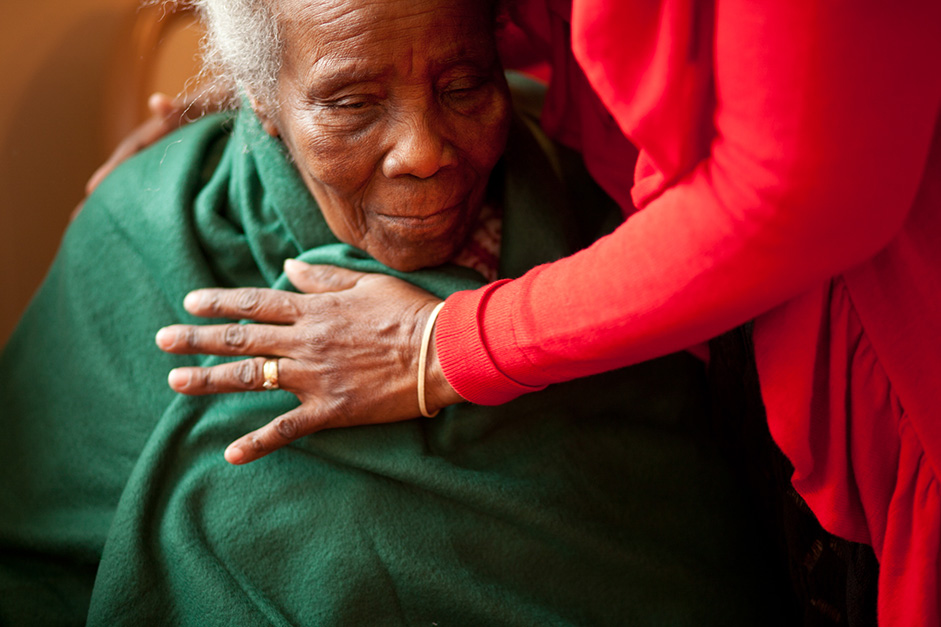 Mother and Daughter in Nursing Home
And when we get old, our children get to give that healing touch back to us. Family is all we really have in life, the only thing that cannot be taken away. We will always be in the family tree.