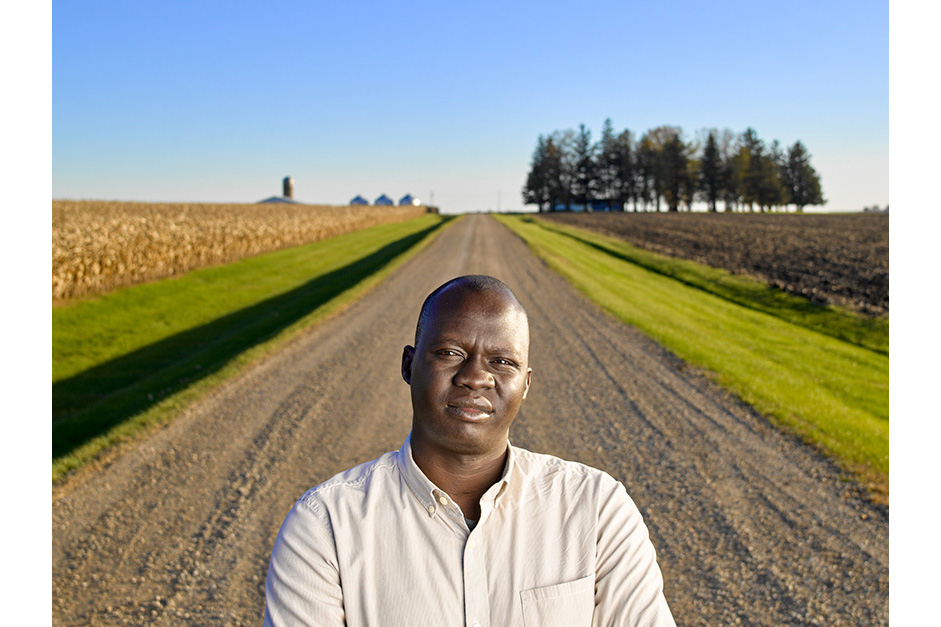 Solomon Paul, Director of the Welcome Center
This brave man walked a very long and painful road from South Sudan to get to a new life in Austin, MN. Now he welcomes people from all over the world to Austin so they, too, can start a new life and become new Americans.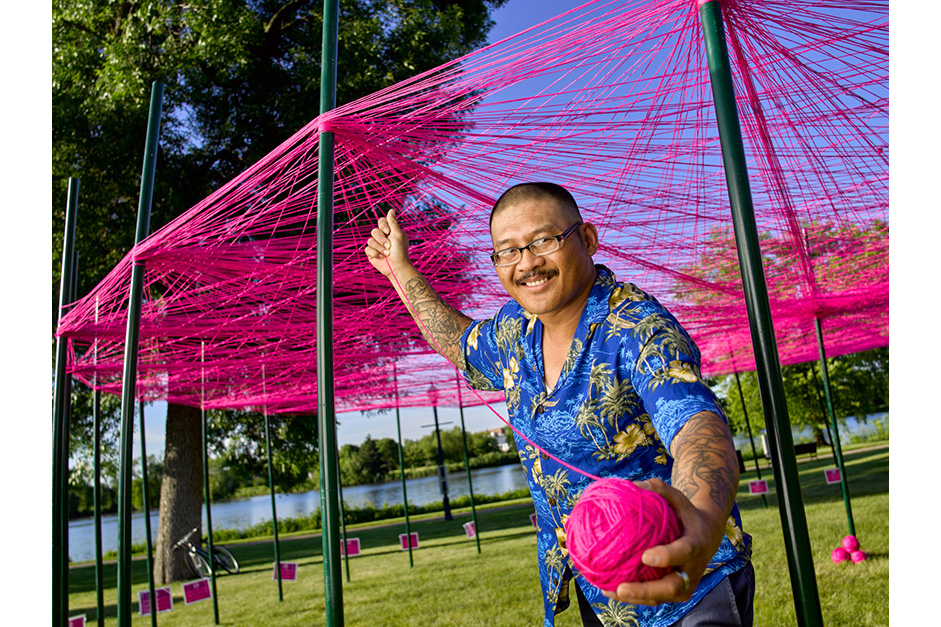 Elbert Trias, Factory Worker
Elbert has experienced suffering throughout his life, fallen to pretty dark places, and has thankfully emerged on the other side. Here he is inviting us to participate in the Unity Project. Together we can weave a dome of commonality.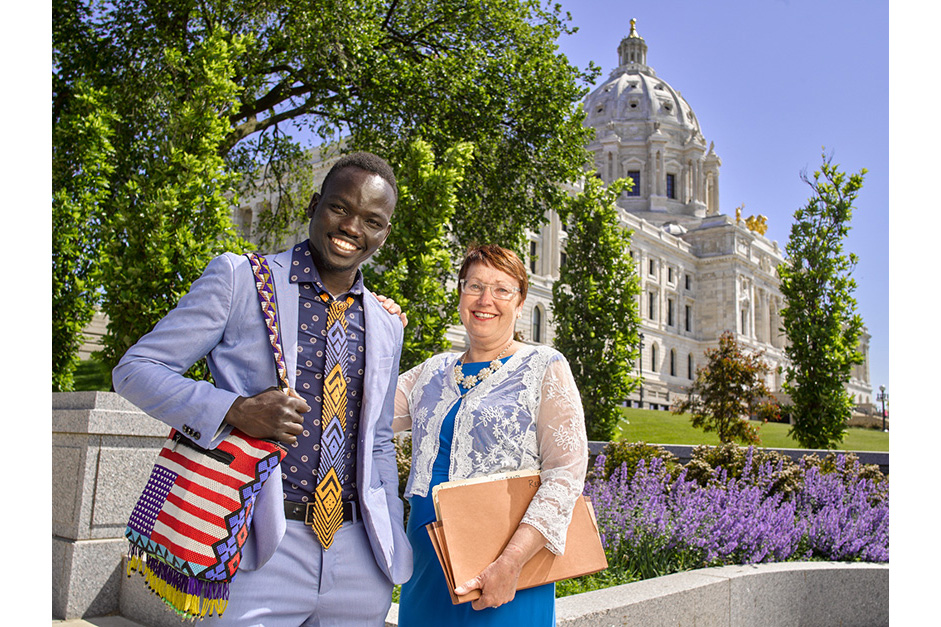 Oballa Oballa with Jeanne Poppe, "Lead MN" President & State Representative
Oballa came to Minnesota six years ago, at the age of 20, from a refugee camp in Ethiopia. He spoke little English and wanted to get a High School degree but was turned away. That didn't stop Oballa! He learned English online, got his GED, went to Riverland Community College, got his associates degree and was elected the president of LeadMN. Now he leads an organization that represents 180,000 college students around the State. He will go very far in making the world a better place, I'm sure.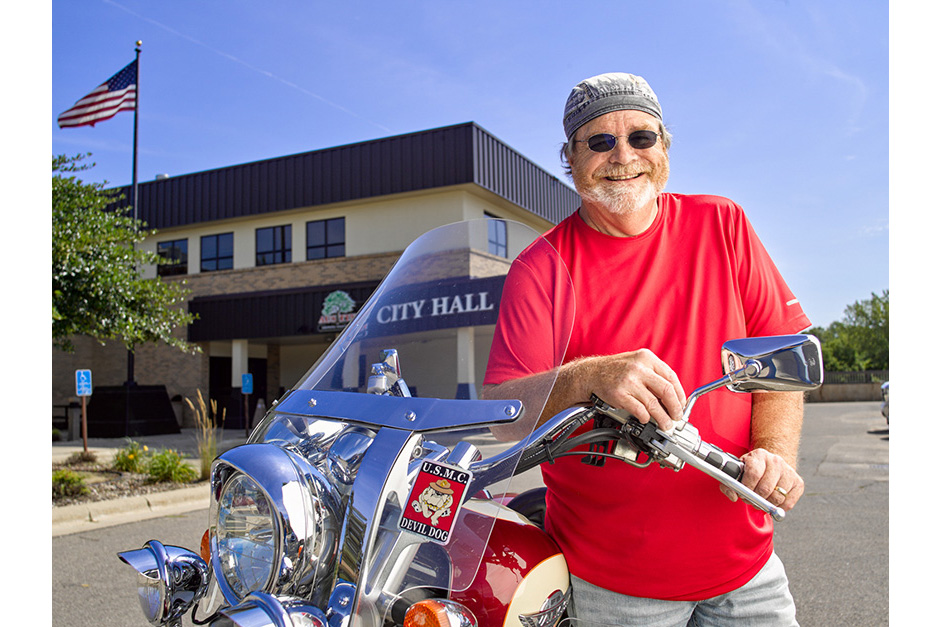 Tom Stiehm, Mayor
I want to live in a town where this man is the mayor. Since his election 14 years ago, Tom has embraced the principles of inclusion and diversity, values that were not always present in his life. Under his visionary leadership, the town has progressed valiantly to be one of the country's top ten towns to live in.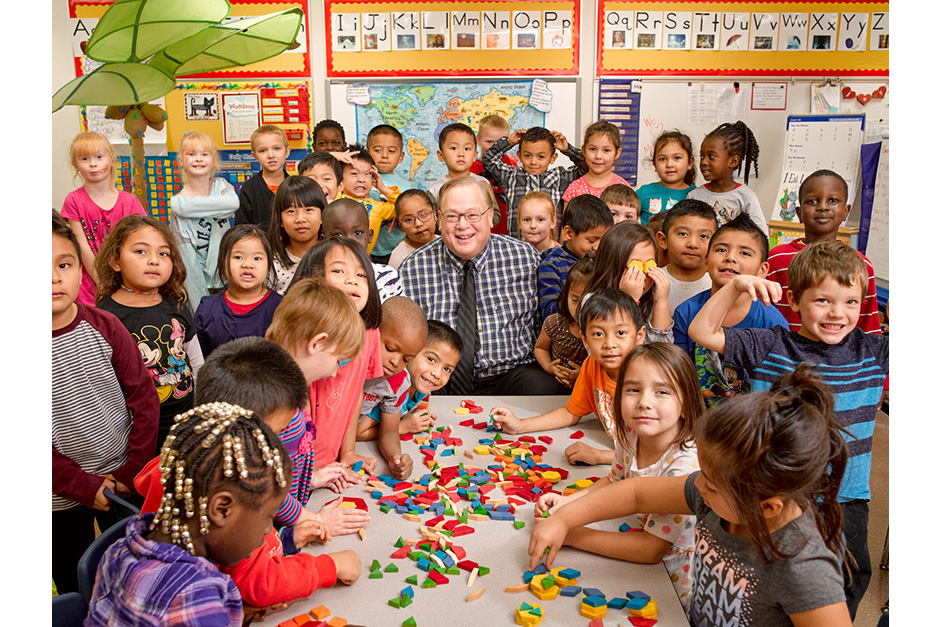 David Krenz, Superintendent of Schools
This image represents the vibrant, interwoven life that is now Austin. Fifteen years ago the town decided to turn one of its grade schools exclusively into a kindergarten. All five-year-olds, regardless of race, color, creed and socioeconomic background, begin their schooling here, together. If this happened in every town in our country, I have no doubt the world would be a better place. Superintendent Krenz has been a driving force in our community's schools, focusing on elevating education for all.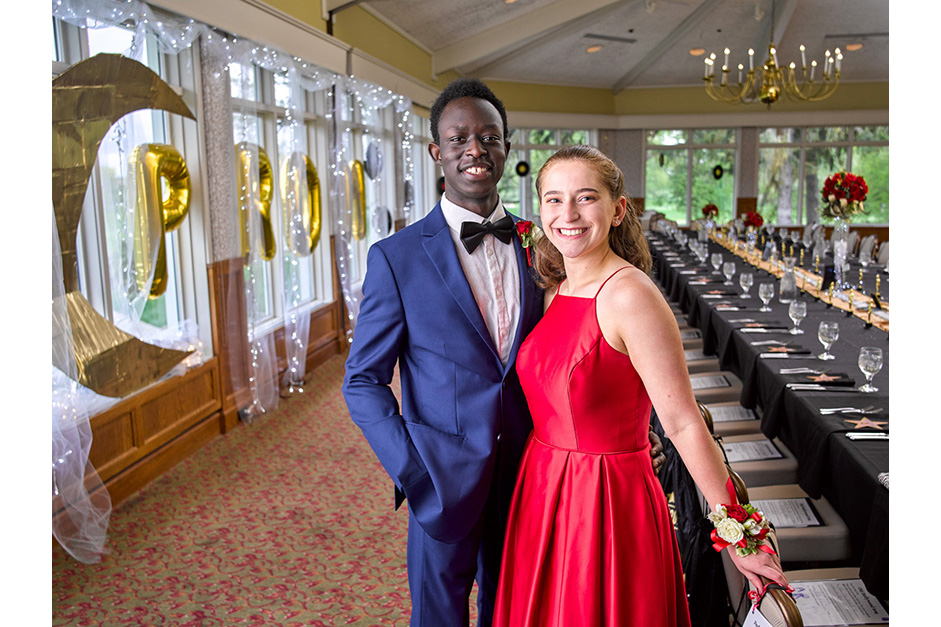 Pal & Marissa, Prom Dates
Growing up in an inclusive community that starts in kindergarten gives young people the gift of shared experience.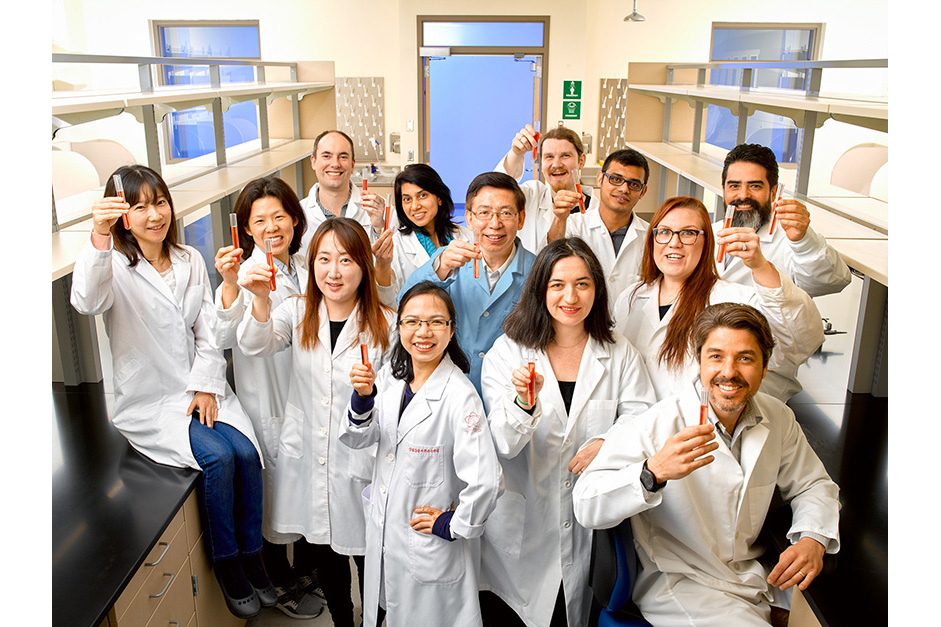 Hormel Institute Scientists
Leading cancer researchers come together from all over the world to find the cure. Pictured here are thirteen scientists from 12 countries. Here's to the cure!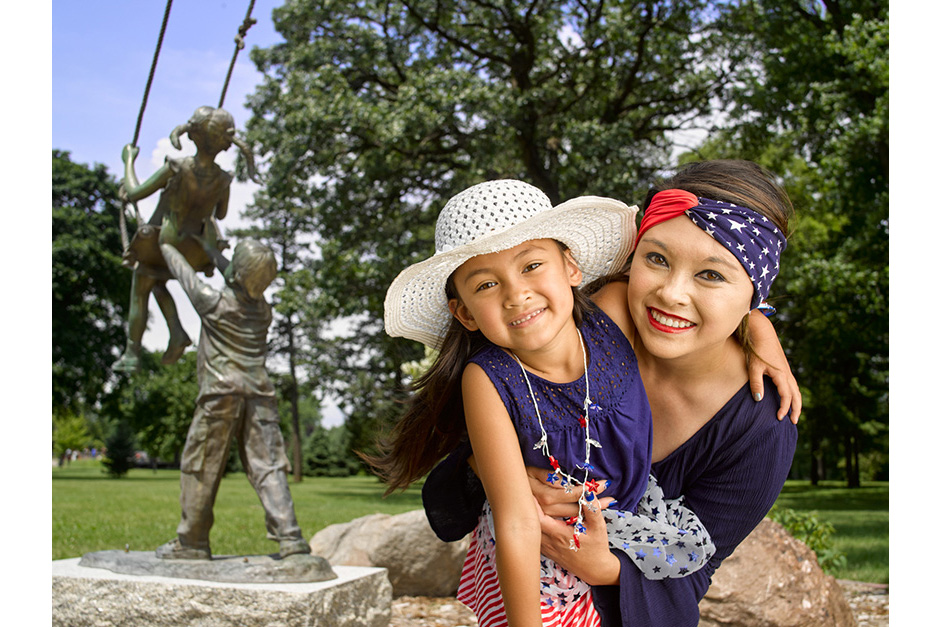 Vi Luu and Daughter
Vi's parents fled the Vietnam war separately and ended up in Austin, MN, where they met, married and brought Vi into the world. Now Vi, the first in the family to graduate from college, is working in Communications at Hormel and raising her daughter to be yet another immigrant who contributes to this extraordinary community.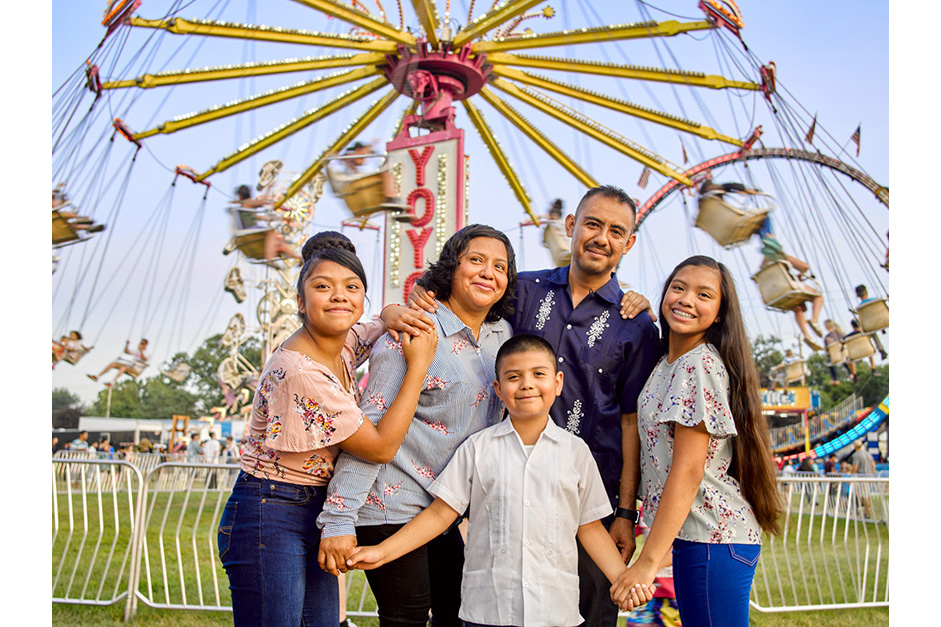 Ramirez Family at Mower County Fair
Though it is usually inappropriate for people in corporate photos to touch one another, this photo would not have any impact without it. While setting up at the fair I noticed many groups of multiracial teenagers running around together enjoying each other's company. Life as it should be.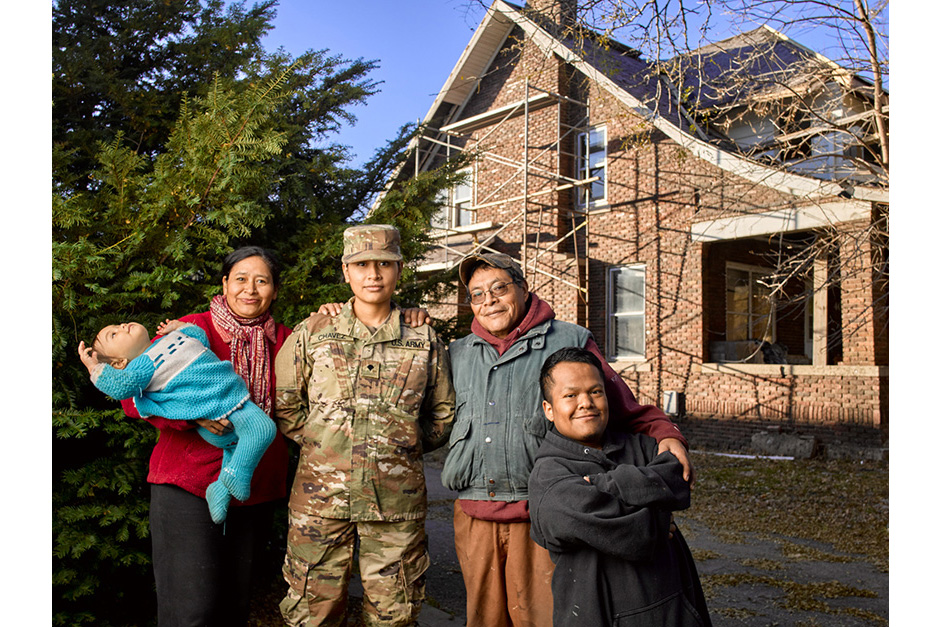 Chavez Family
They came from Bolivia, received their documents, worked hard, and are now renovating their new home. Their daughter has already done one tour in the U.S. Army and is now training to be a commando. Her daughter, clearly also a fighter, just might follow in her footsteps.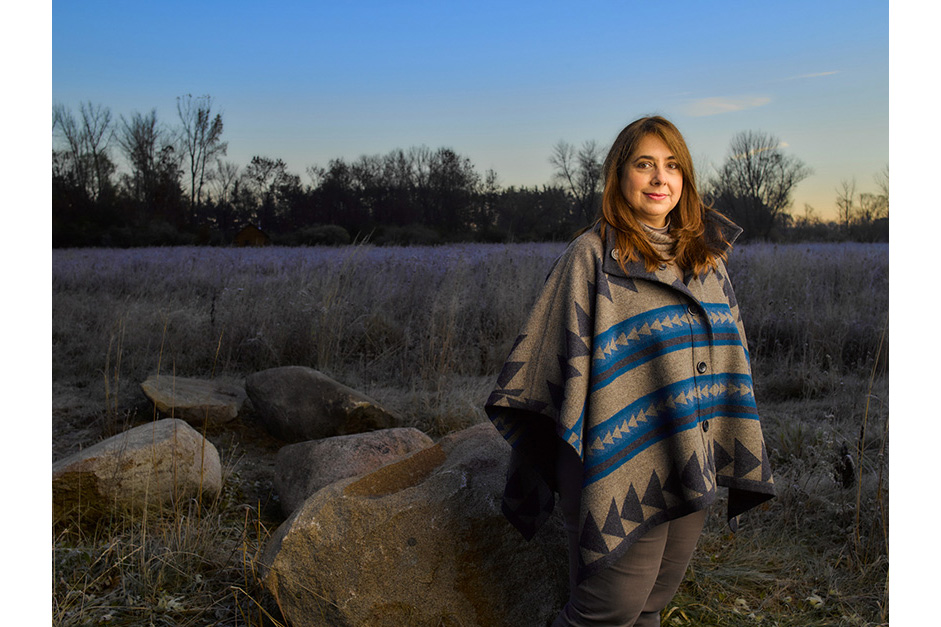 Raquel Imbert, Success Coach
Early morning on the prairie. What would I do if I didn't have a big, beautiful battery-operated soft box light? Raquel is originally from Bolivia, lived in Brazil for many years and now helps middle school students navigate issues they are facing.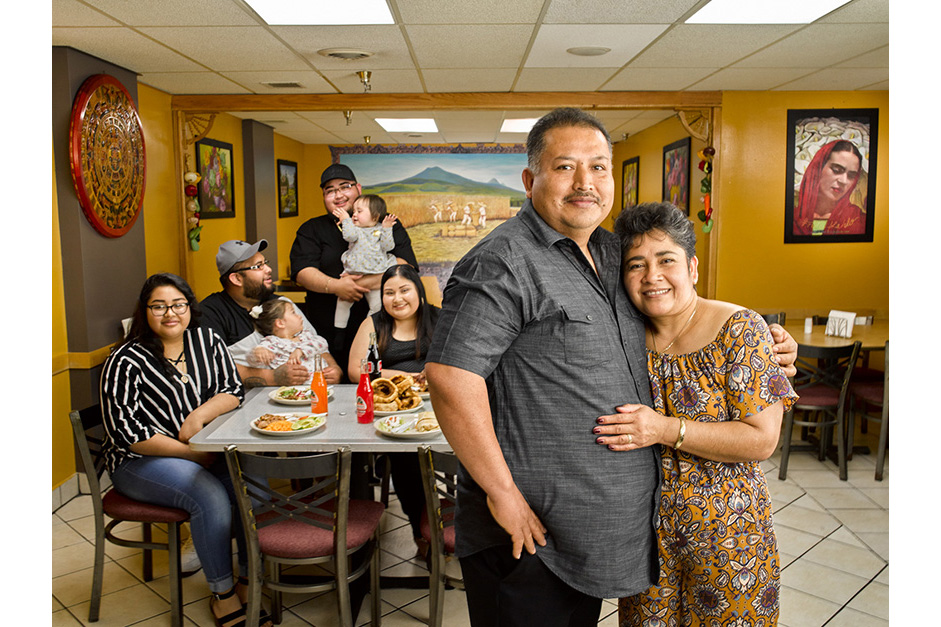 Custodio & Georgina Serrano Family in their Restaurant
The Serranos came to Austin from Mexico 16 years ago with little more than the clothes on their backs. They managed to buy a food truck with financing. Today they run a delicious restaurant and an Hispanic grocery store. In difficult times, they give food to the needy as their way of saying "Thanks" to the town of Austin.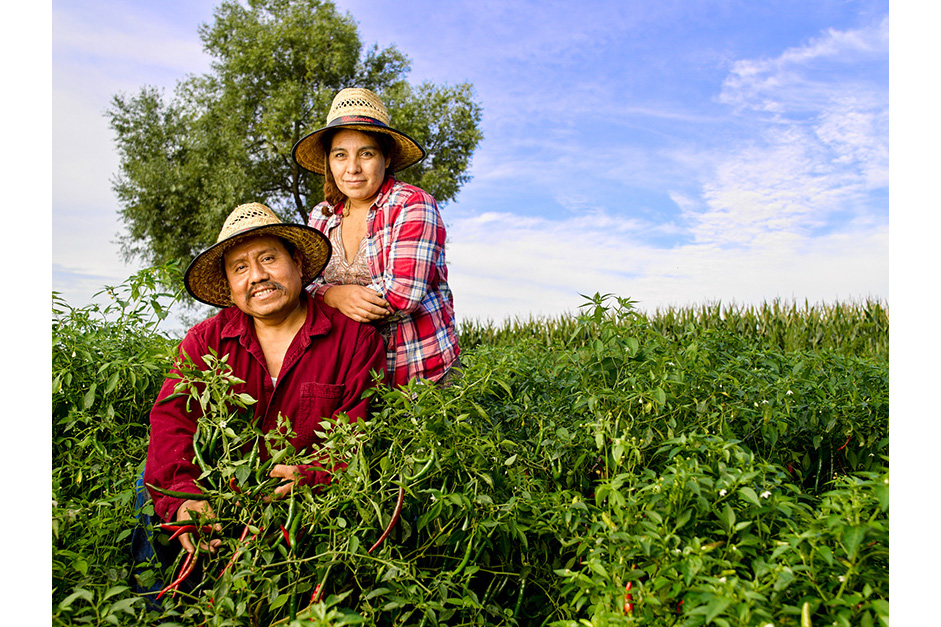 Hermalindo Gonzalez & Enedella Vasquez in Their Garden
They are raising their six children and their garden with equal amounts of love. Their seventh child is due before the harvest. Isn't it nice when we can lean on our spouses? True love.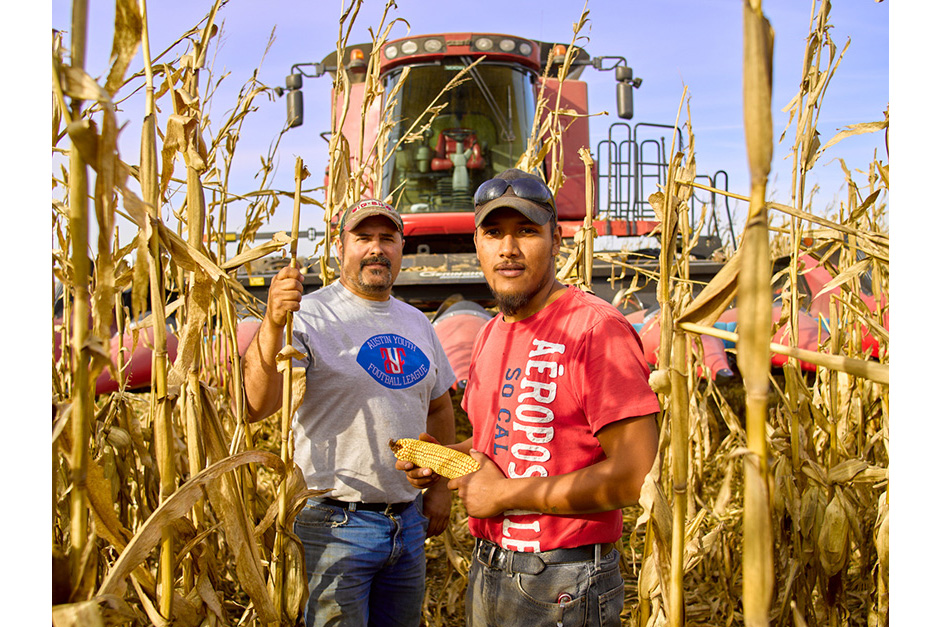 Tom Cotter & Brother-In-Law Antonio Ramirez
Together they farm over 1000 acres of corn, soybeans and turnips in a new way of farming called "cover crops organic farming," designed to keep the soil heathy and productive without the addition of chemicals. They were kind to step down from their corn harvester and give me 10 minutes to get this shot.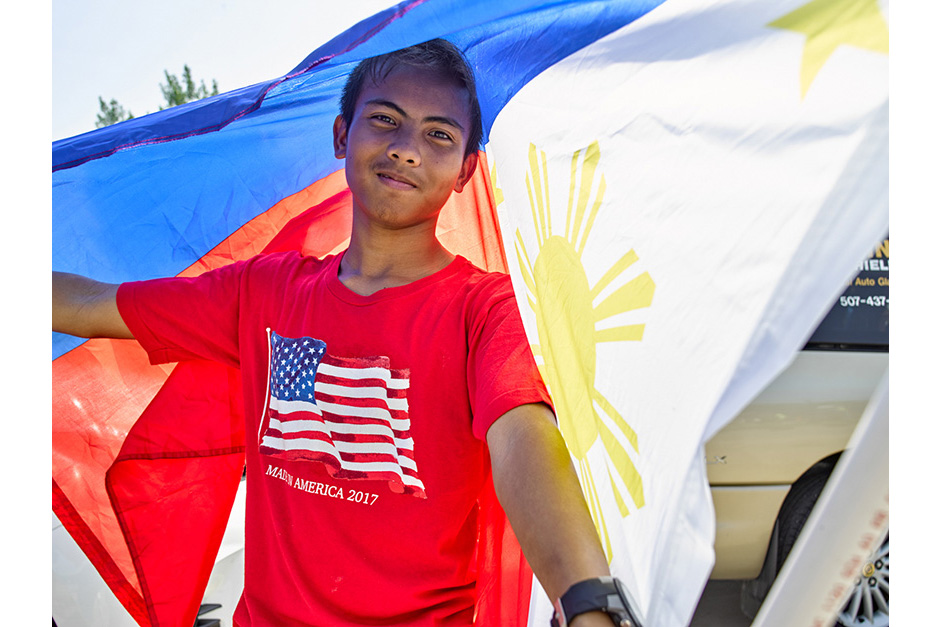 Eric Mangelen, High School Student
On the Fourth of July everyone turns out for a big parade. I just happened to come across this proud young man brandishing his Filipino flag in his "Made In America" T-shirt. Marching in the parade was a group of over a hundred immigrants proudly carrying their flags. The crowd lining Main Street welcomed them with impassioned cheers.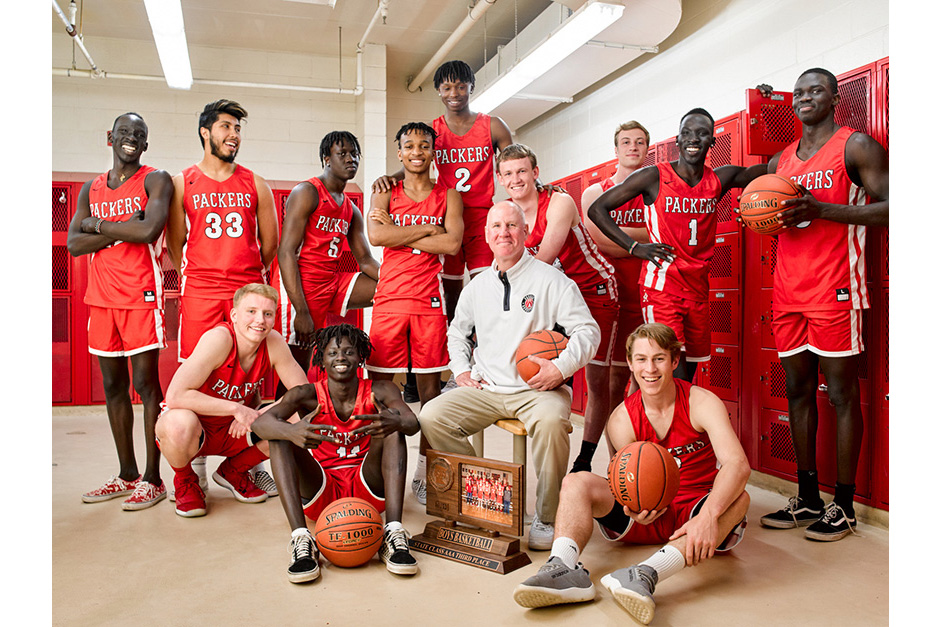 Coach Kris Fadness and the Austin High Basketball Team
With the addition of African students, the team has been to State Championships 6 of the past 8 years. The best part is that they are all friends. Coach has two good reasons to be proud.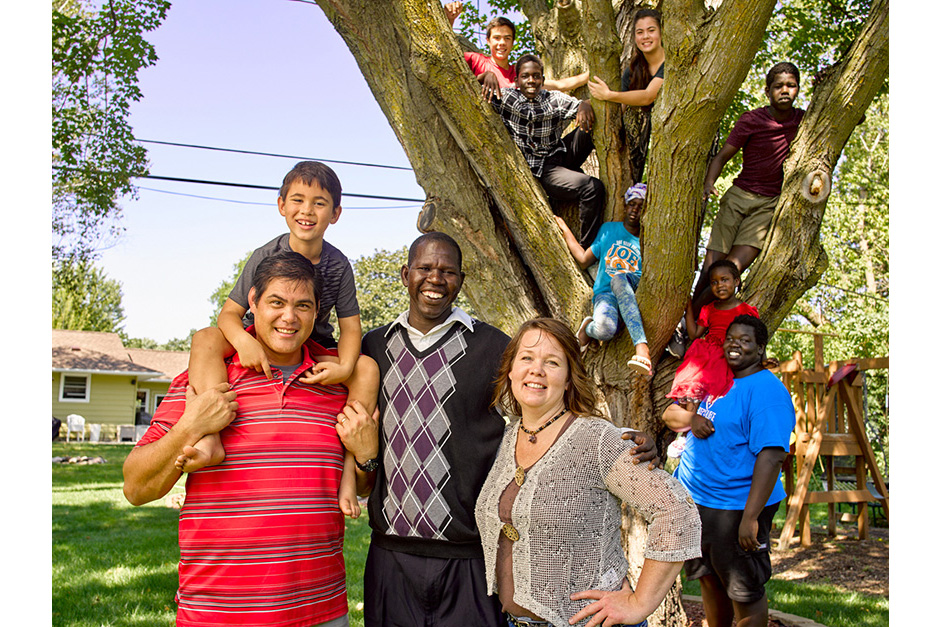 Tom & Alicianne Fritz with Neighbor Chol Opiew & Families
Not long after arriving from South Sudan, Chol's wife left him with their 6 children. His good next door neighbors, Tom and Alicianne, stepped up to the plate and took care of his children while he went to college and got his BA. Staggering hardship cured with overwhelming generosity.
Madlain Vander, Costume Designer & Theatre Director from Sweden
Such a remarkable talent. Madlain not only directs high school plays but does all of the costuming, design and creation for all of the theater performances in the county. I only had about 10 minutes to set up and photograph during pre-show warmup. Magically it always seems to come together. Thank you, my Guardian Angel.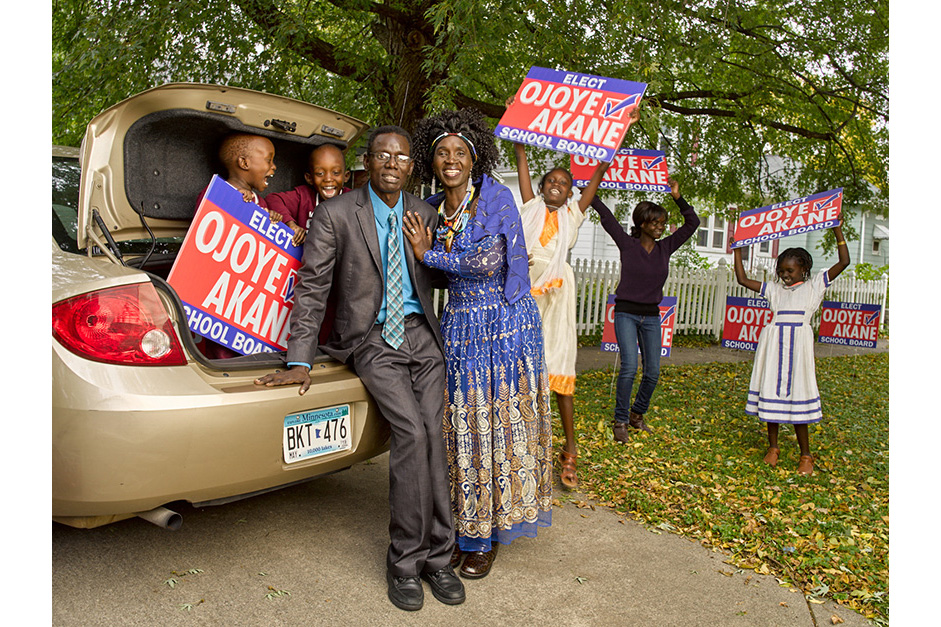 Ojoye Akane & Achan Ogalla Family
Like so many Africans, they have journeyed from a refugee camp in Ethiopia to build a better life for their children, the oldest of whom is a University of Minnesota graduate. They had no reservation about celebrating their father's candidacy in front of the camera. Oh, the love!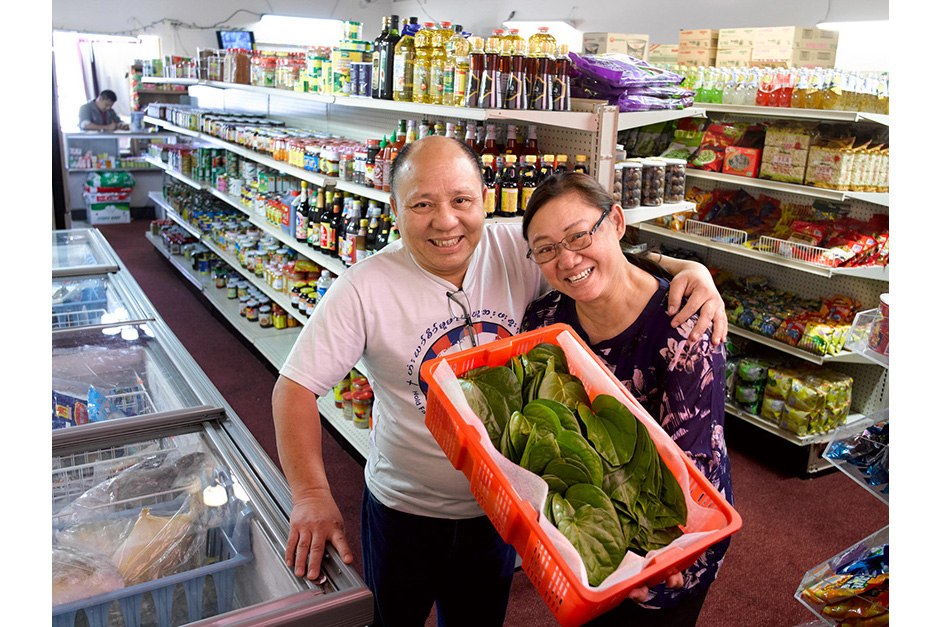 Maylary & Mordecai Apolo

It is impossible for us here in the first world bubble to grasp what fleeing from religious persecution in Burma and spending 20 years in a refugee camp in Thailand would be like. Mordecai lost his leg to a landmine on the journey through the jungle. Still, he and his wife have achieved their dreams. They have a house, a store, a car, and most importantly, their children are educated. The power of perseverance. And Love.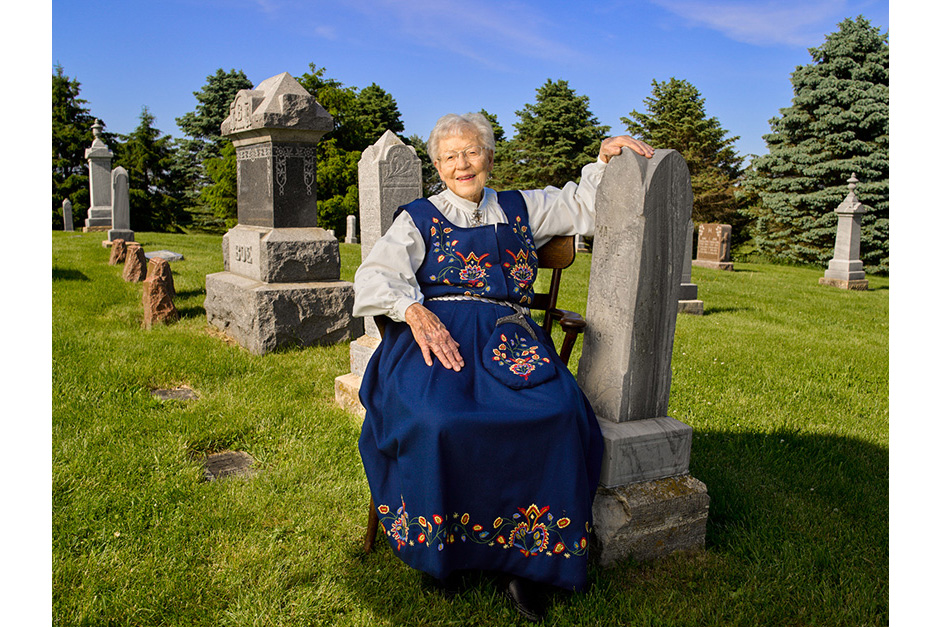 Ramona Swenson, Great Great Granddaughter of Norwegian Immigrants

Out in the middle of cornfields is this sweet, tiny cemetery where proud Ramona rests on the headstone at her Great Great Grandmother's burial place. Behind her are the resting places of all of her grandparents and family members, people who ventured into the unknown to start a new life on the Prairie.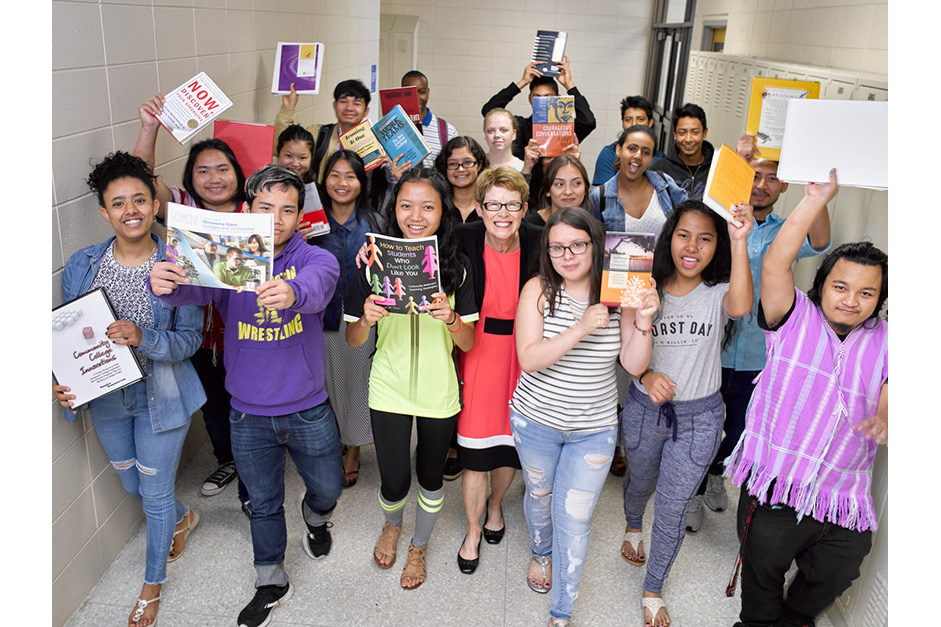 Former Mayor Bonnie Rietz with "Be Your Best" Students
Things changed dramatically at the turn of the new century in Austin. Immigrants from all over the world were showing up to start new lives. Bonnie, always a champion of inclusivity, saw the need to help the newcomers get settled in their new lives and resolve issues they might have living in an unfamiliar place. The "Be Your Best" program helps high school students get up to speed in their studies.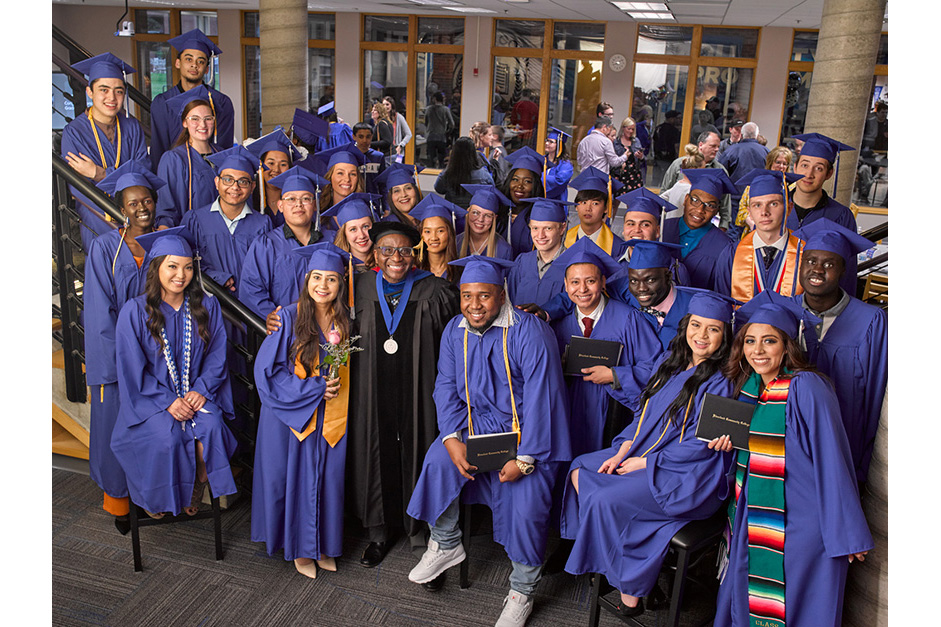 Dr. Adenuga Atewologun with Multinational College Graduates
Nigerian college president Atewologun is the fearless leader behind this story. When I was growing up in Austin, this scene would have been unimaginable. It all started in the mixed culture kindergarten. All are welcome here. How much more interesting school can be with so many different frames of reference.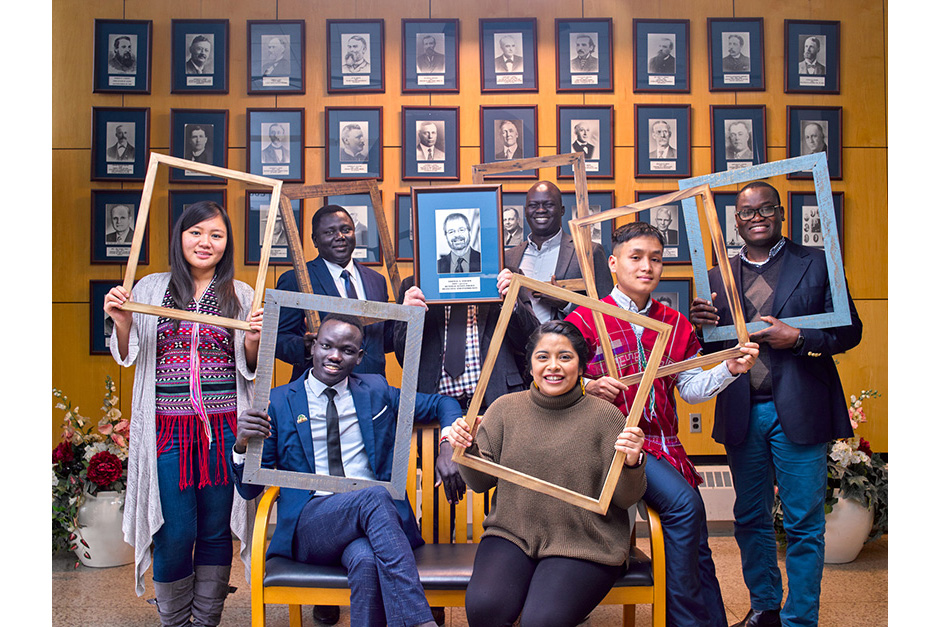 Honorary City Council Members
In an effort to include all cultures in city government, leading members of non-white communities are selected to spend three months sitting on the City Council to help make decisions that will build a better life for all community members. Literally defining inclusion.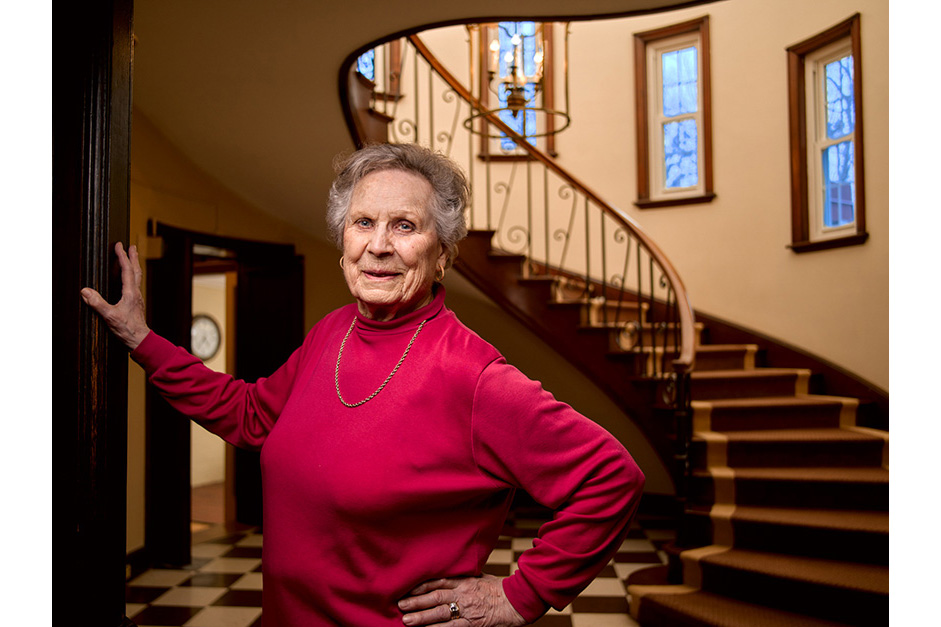 Nelly Croes
Nelly was the mother of a childhood friend. Her husband came from France to be the chef for the Hormel family. When WWII started he went back to France to fight in the U.S. Army, met Nelly in a tiny village, married her and brought her to Austin where she lived as companion to Mrs. Hormel for many years in this home. So many stories to tell.